Covid-19 has once again accelerated digitization and thus the transformation of our working world, which is why smaller companies in particular should remain more flexible than ever by renting office space only as needed and sharing their conference technology with others – for example, in our coworking space in the Brucklyn Quartier. This allows them to provide office space and meeting rooms for a flexible period of time without having to pay for ongoing costs. That's smart and leaves more financial freedom – we call it the "Office To Go".
Well, Well! Along comes a microscopic troublemaker and suddenly everything is different. Corona has shown us what the business world will look like in the future. But above all, the pandemic has shown us that it's good to have options as a company.
Digitization has been advancing inexorably for years. However, the impact of the Corona pandemic on our working environment has given the digital office in particular another major boost. This is evident, for example, from the Digital Office Index (DOI) 2020 published by industry association Bitkom.
"The Corona pandemic has given the digital office a further boost," says Peter Collenbusch, chairman of the Digital Office competence area at Bitkom. "The digital office is catching on in the German economy and has become the epitome of workability and collaboration in companies in recent months."
What does that mean in plain language? It means that in the future, more than ever before, work will be done from somewhere. That the technical infrastructure for video conferencing, data transfer and document sharing should be in place sooner rather than later. And that it is almost impossible for a company to reliably estimate how much space it will need for its employees.
Once the pandemic is over, socially starved employees will make a pilgrimage to the offices. When the next mutant comes, everyone will sit at home again. If the summer is sunny, suddenly everyone wants to work on the road. And if the journey can be avoided, customers and partners are more likely to appear on the zoom screen than to show up in person.
using existing structures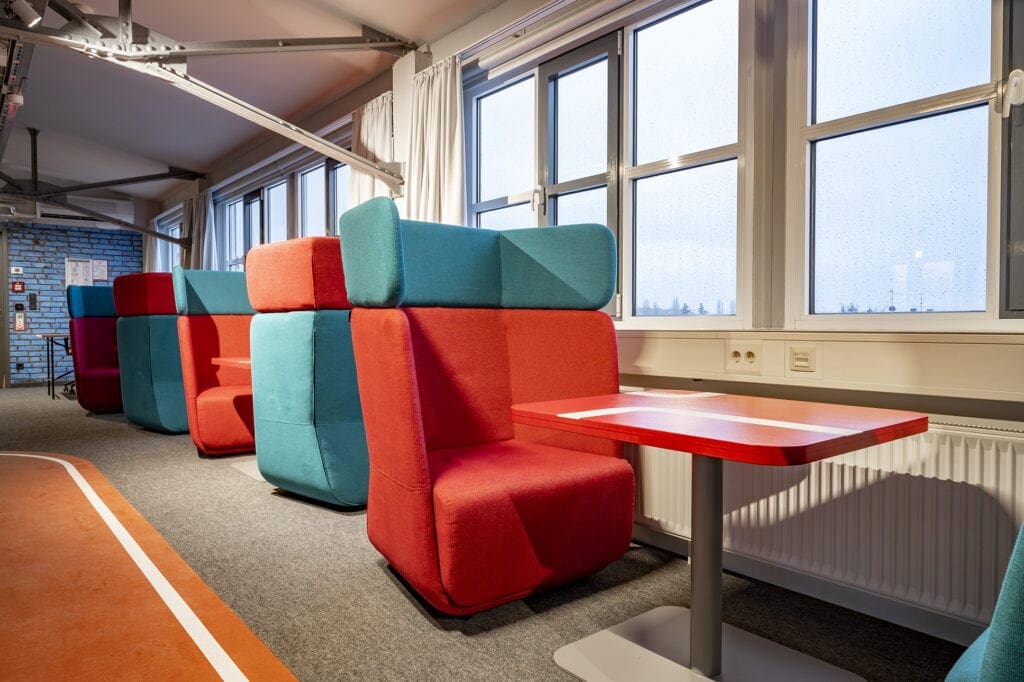 The efficiency and flexibility of the company's own structures is becoming a fundamental success factor. Rental agreements should have short terms or be as flexible as possible. Rooms that are needed irregularly for workshops or meetings can also be rented externally. The participants are happy about the change; and the colleague from controlling also gets in a good mood for a change.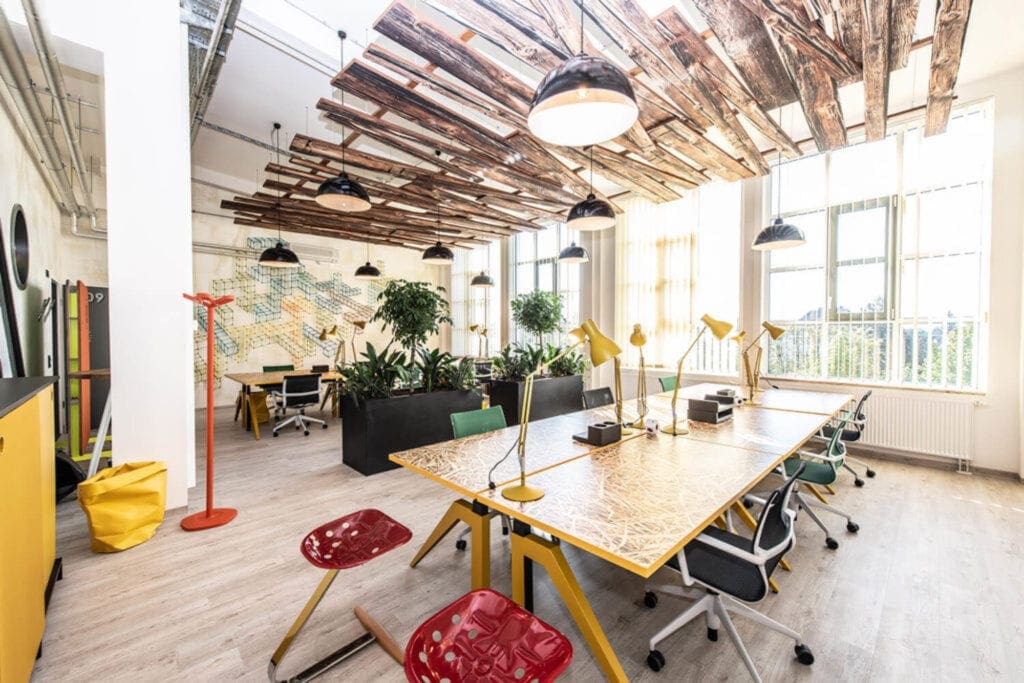 For smaller companies in particular, it is also important not to lose touch and to look ahead with a suitable digital infrastructure. Since the costs for this can be considerable, it may be a wise solution to use existing structures. This is also because today's innovations can be yesterday's news again tomorrow.
conference technology at its finest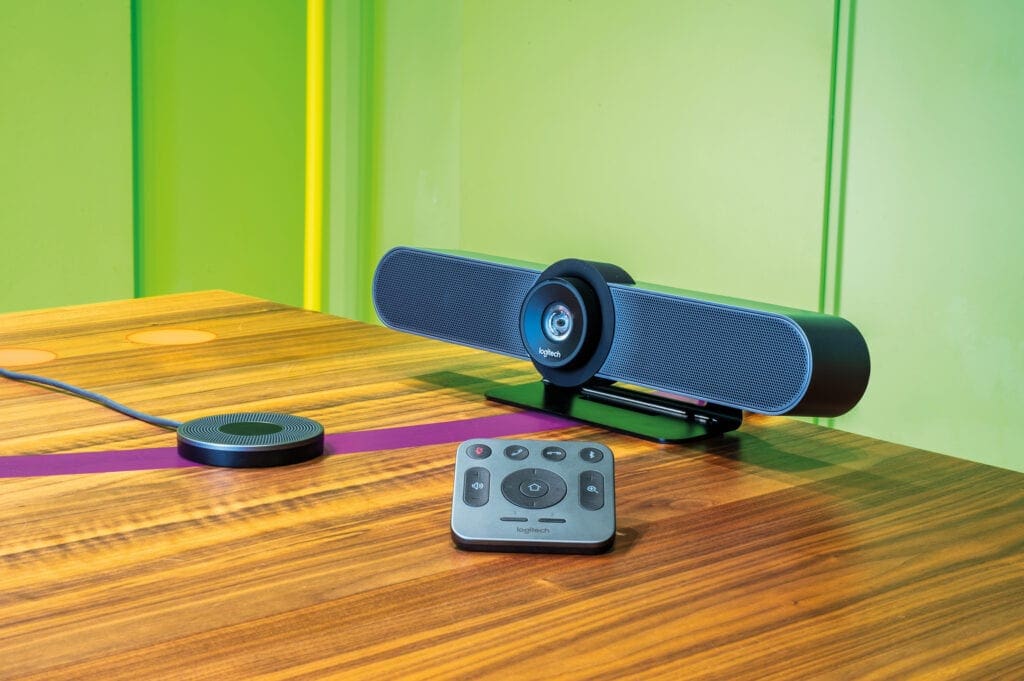 The Brucklyn has state-of-the-art equipment. And offers simple solutions that are available in real time – without having to make your own investments.
In order to stay at a distance and to be able to confer with each other in several rooms (multi-room) or independent of location, the Brucklyn provides a digital conference system (Jitsi Meet). The system is provided on-site for optimal data protection and can be used directly in the browser or as a mobile app on all common systems.
A 4K video conferencing camera provides the right perspective – the clever thing is that it automatically adjusts the camera position and zoom to ensure that the people in the room are always in the right frame.
A mobile touchscreen with camera enables sketching and sharing of topics and ideas on a digitized flipchart or whiteboard.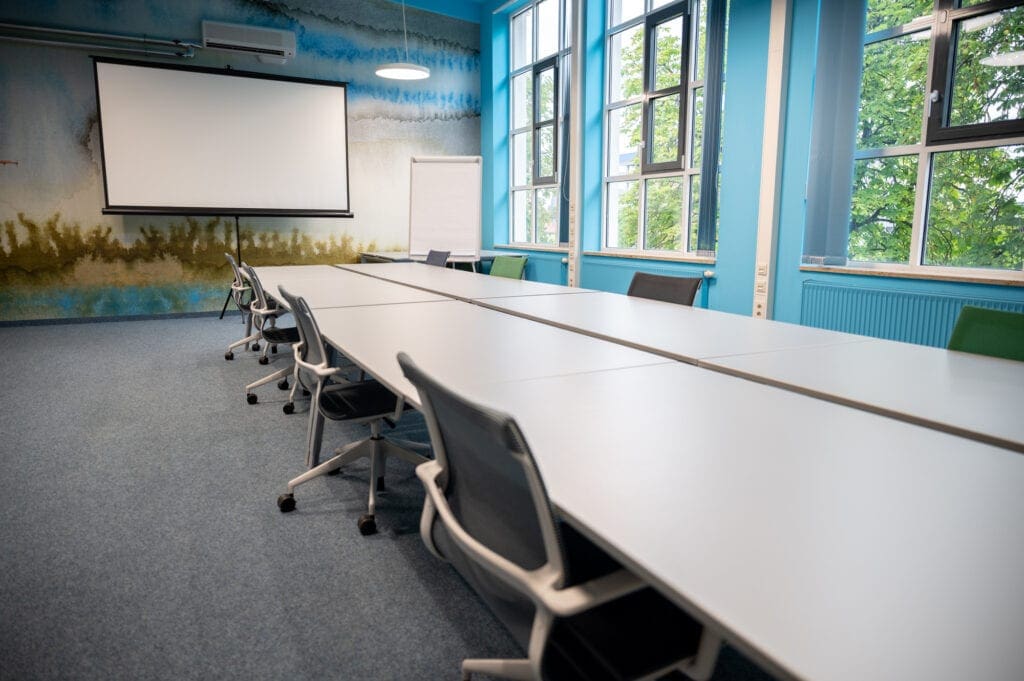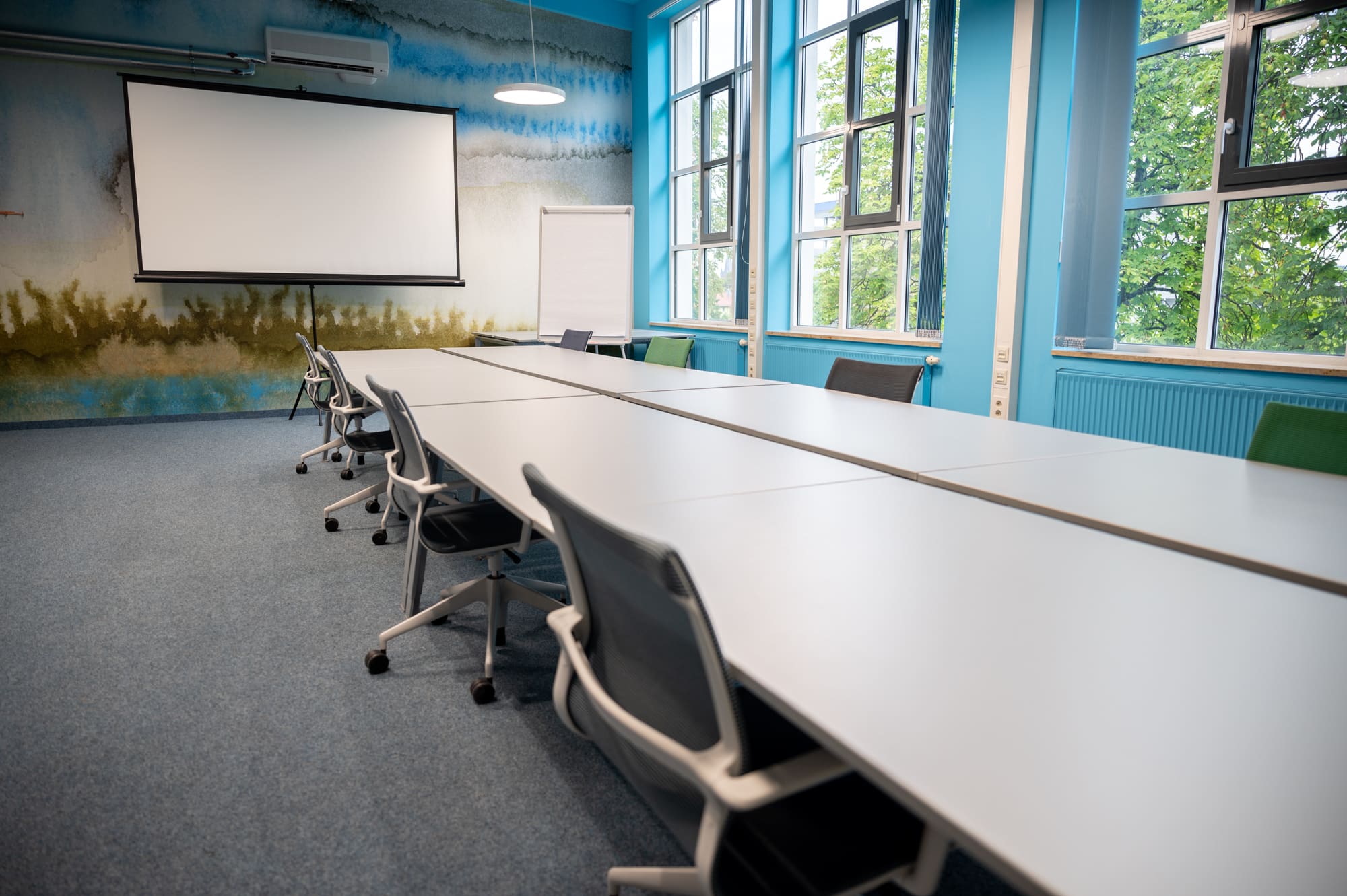 In addition, the Brucklyn offers short-term rentals for additional office space needed as well as versatile locations for workshops or meetings. Those who would like to sit together with colleagues or customers here can easily do so in the Brucklyn's spacious rooms, with up to 12 people with a safe distance of two meters between each individual participant.
The basis for successful collaboration in the age of Corona remains – even in the future – two simple things: a high-speed Internet connection and a smart hygiene concept.
The Brucklyn offers space for living New Work. Whether it's a one-man show or an ambitious team. From a workplace for a few hours to your own office to a virtual company headquarters. Conference and event rooms, parking spaces, projectors or monitors are simply booked on demand.