meetings in
the Idea factory
Find inspiration at the Brucklyn Factory! Whether it's a workshop,
business meeting or conference - this is where ideas are born.
The Factory in the Brucklyn Quartier Erlangen is an inspiring place for you and your team. An atmosphere underscored by famous inventors and researchers gives you space for ideas and successful meetings. Our innovative wall system allows for flexible room division in no time.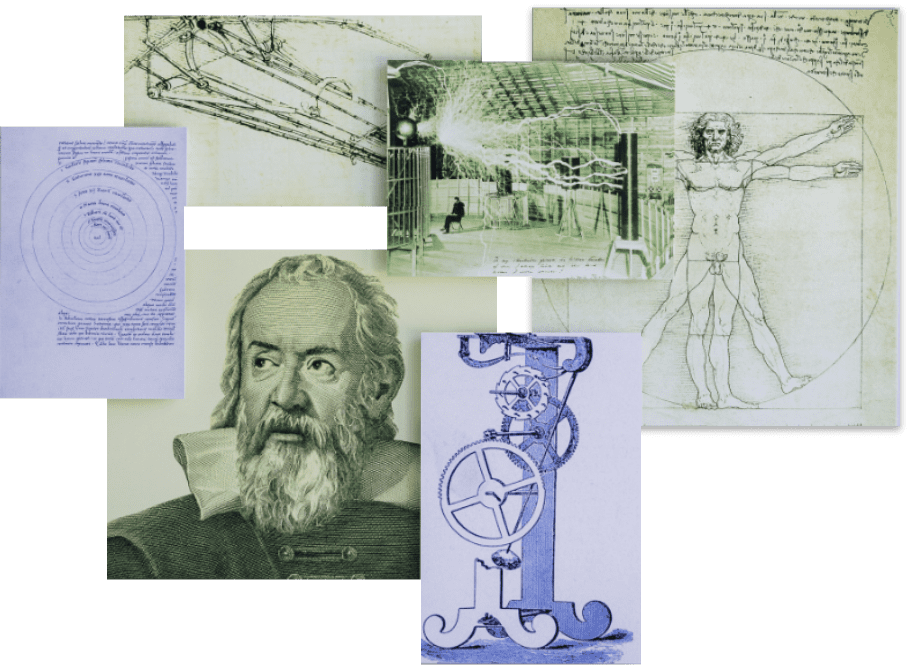 Leonardo da Vinci, Isaac Newton, Max Planck, Marie Curie and Werner von Siemens have always dared to try something new. We have also been inspired by them – and with the Brucklyn Factory we have created a unique environment in which the visionary scientists are also represented visually.
Let yourself be inspired by this spirit of innovation – and new ideas are born! Our premises create the best conditions for workshops, business meetings, conventions or conferences: with state-of-the-art technology and customizable spatial options that we adapt to your needs.
Guest of the Brucklyn Factory


The Brucklyn Factory provides you with rooms equipped with high-tech conference technology for up to 120 participants. You decide which setting is optimal for your event.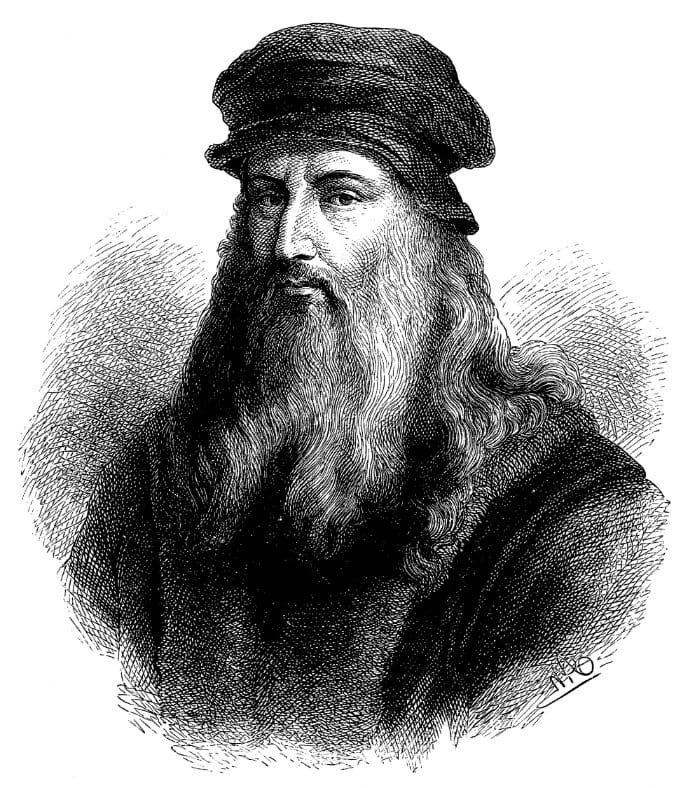 The innovative wall system of Brucklyn Factory allows for individual room layout. Flexible modules allow the rooms to be adapted in an uncomplicated manner and in the shortest possible time. Whether a large venue for up to 120 participants or several smaller rooms are required – (almost) anything is possible at the Brucklyn Factory.
Adaptable and inspiring 
Small and big ideas need a space to unfold. This is meant in a very literal sense. Enthusiasm for a project is not generated in a dusty atmosphere, but requires a creative environment. With a conference room at the Factory in Erlangen, you get bright rooms, clear structures and a color scheme that promotes concentration. The forward-looking design in the Brucklyn think tank is underpinned by personalities who have proven their inventive spirit in science and business.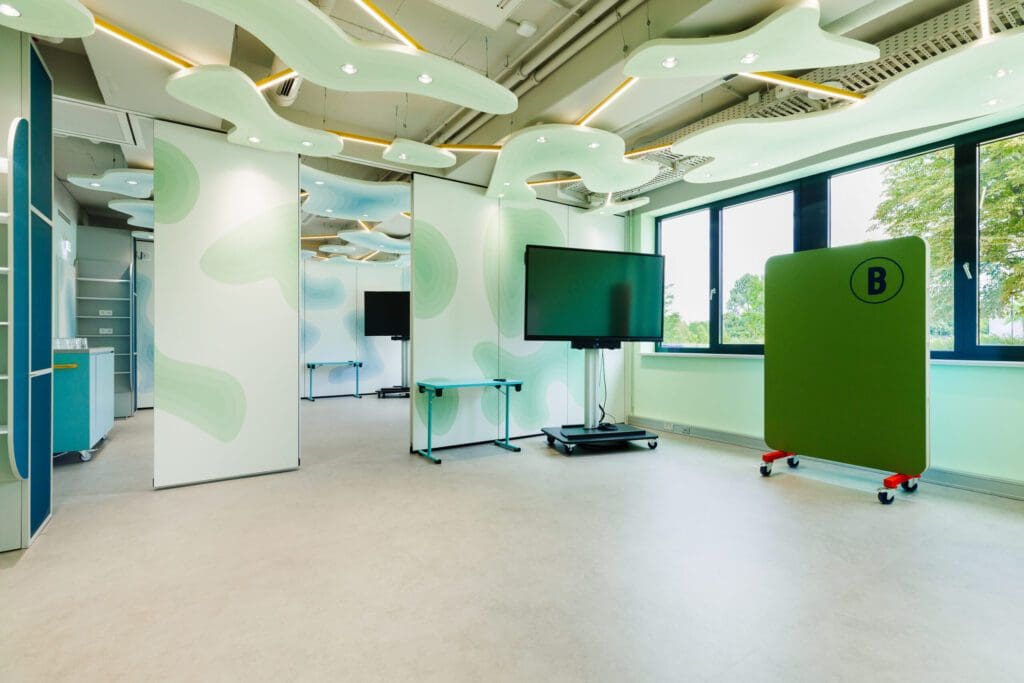 What makes the conference room tick – and how you can use it
In order for corporate values to be conveyed at a business meeting and for new ideas to see the light of day, your employees and guests need an inspiring atmosphere. Our conference room in Erlangen is designed to facilitate both concentrated work and productive meetings. The meeting room is equipped with a flexible wall system. You can change the size of the room and its layout in a very short time and thus always provide the participants of your conference with the spatial offer that is needed at the moment. With the innovative wall system and flexible table layout, we can easily transform the room for you from a large conference room into smaller, separated units.
MAKING YOUR EMPLOYEES AND GUESTS FEEL COMFORTABLE AROUND THE CONFERENCE ROOM
At the Brucklyn Factory, we provide the ideal conditions for the right people to get talking. In the attractively designed space around the meeting room, there are various seating areas, workstations and tables for coffee breaks and more. You can group everything according to your needs. Feel free to use our mobile refrigerators and coffee vending machine to serve your guests. Of course, we have provided barrier-free access from the conference room to the WC. This also applies to the outdoor area, where you will find ample parking.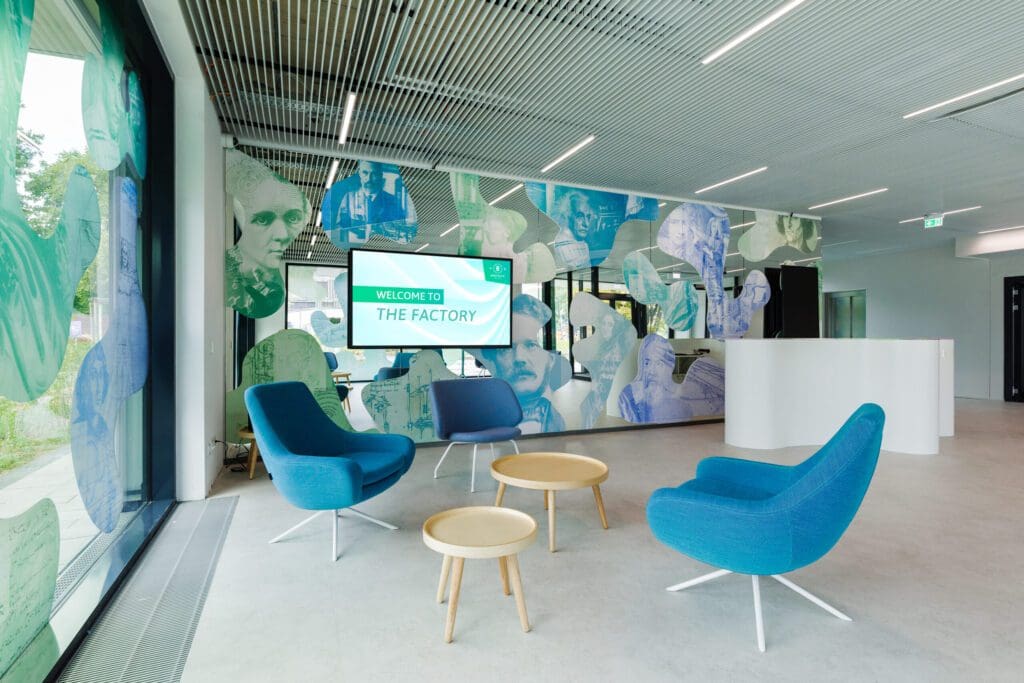 A meeting in our premises in Erlangen means meeting for upscale demands. The technology in the meeting room is always state-of-the-art. In the Brucklyn Factory, you have 75-inch televisions, flipcharts, room microphones and an excellent sound system at your disposal. Our service will take care of food, small snacks and the drinks in the conference room. You can use the open kitchen as well as the local catering. In addition, you will find shopping facilities in the adjoining Brucklyn Quarter. The Brucks Café, which offers all-day dining, is right next door. How about ending the day after work in the meeting room with a delicious Brucks beer from Erlangen?
Have we inspired you to plan your next event with us at the Brucklyn Factory? Do you still have questions, special requests or suggestions? We are open to your ideas and will be happy to support you with our.
Brucklyn is more than a place
With the BRUCKLYN quartier in the Erlangen-Bruck district, a new, unique work-lifestyle concept has been realized. For people who place high demands on themselves and also on their life, living and work.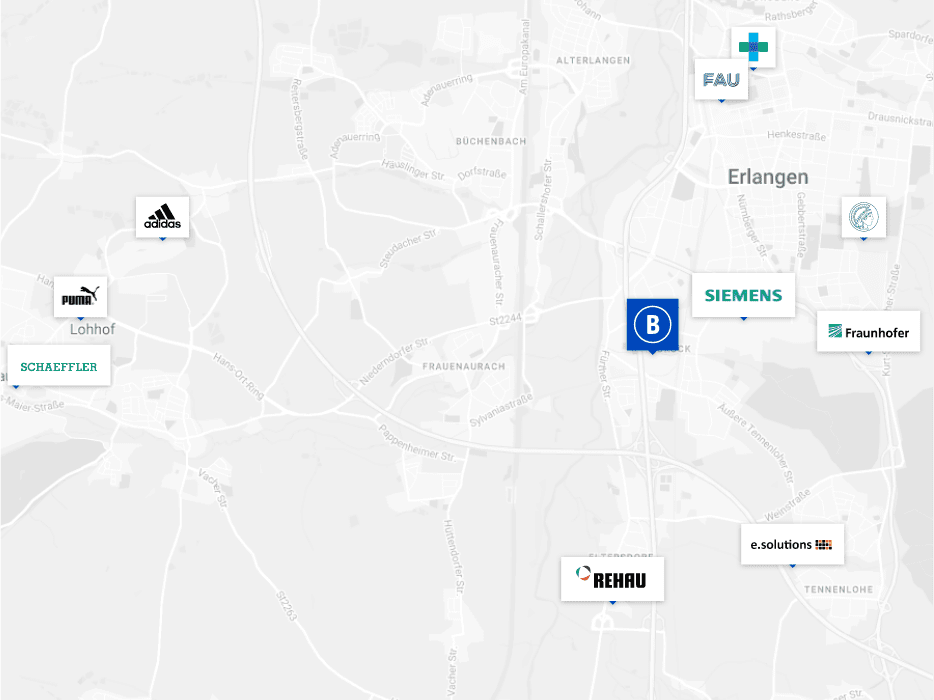 Erlangen - the ideal place for a business meeting
Successful companies such as the technology group Siemens and Schaeffler are located here. Together with the numerous startups, they attract aspiring people from all over the world. The economy is shaped by the high-tech companies as well as by the Friedrich Alexander University of Erlangen, which shines with top rankings in the field of innovation. If this creative atmosphere around the conference room is not enough for you, we can give you more plus points for Erlangen as a conference venue.
Stoke-on-Trent-Str. 5
91058 Erlangen
Deutschland
Main station: 6 min
Erlangen Arcaden: 9 min
Exhibition center: 20 min
Siemens Campus: 3 min
Framatome: 3 min
S-Bahn station: 5 minutes on foot
Bus stop: 2 minutes walk
Those who work long hours look forward to the night. Especially for guests from out of town, overnight accommodations are the perfect solution: to freshen up before an evening event and to spend the evening in the good feeling that your own bed is only a few steps away. Simply book individually or, as an event organizer, take advantage of an entire contingent.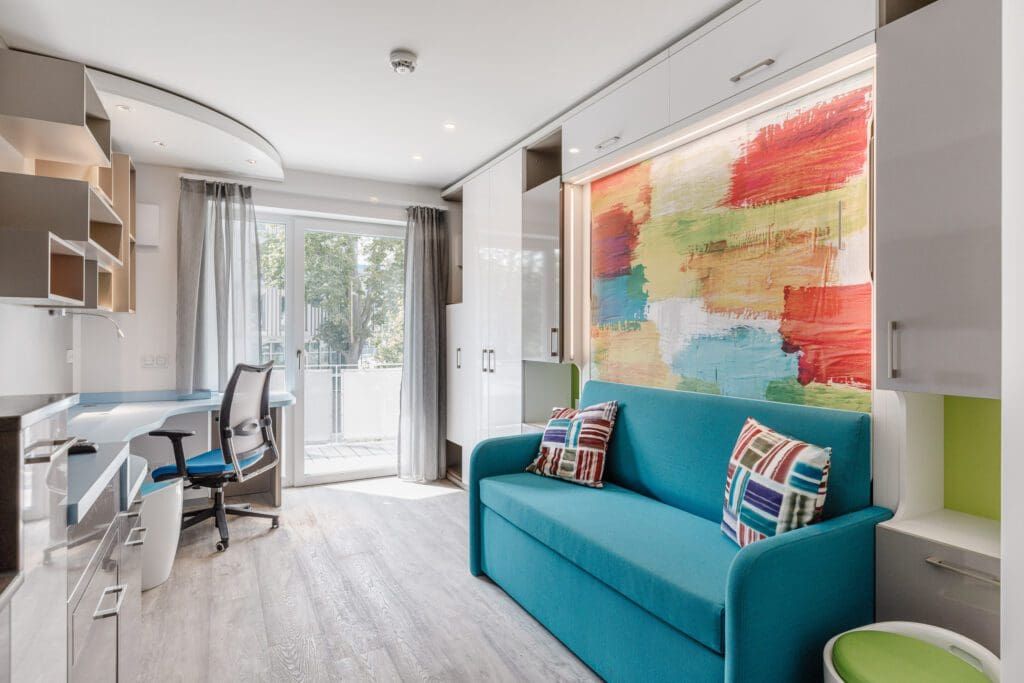 flexible single days, weeks or months with a special carefree package for business customers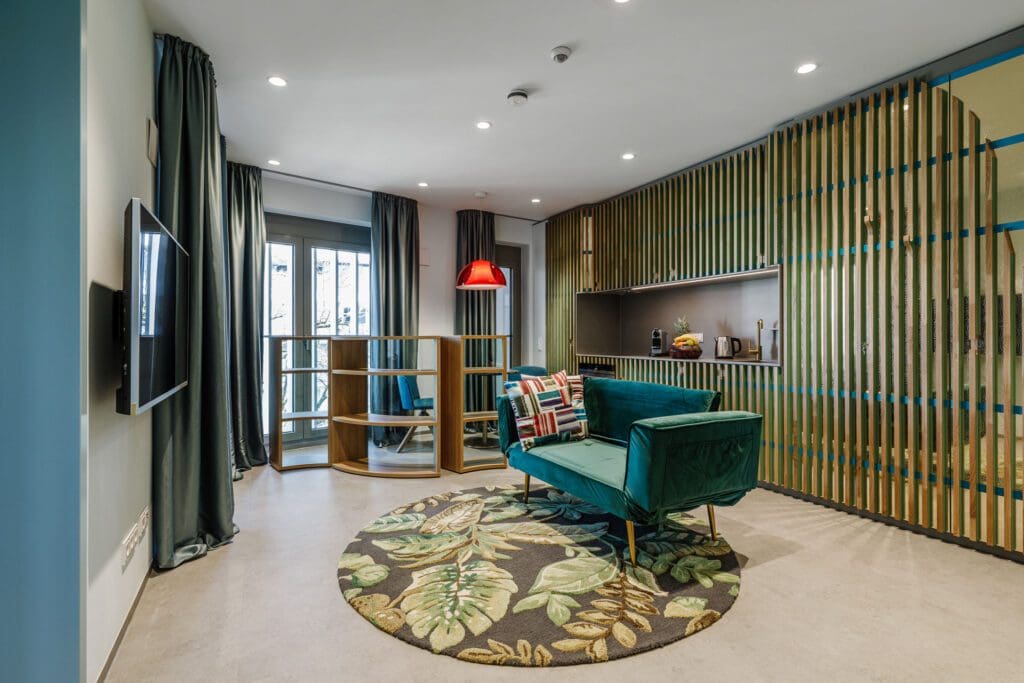 fully equipped and luxurious suites for a unique stay
More services from our Quartier
UPDATES BY E-MAIL FROM BRUCKYLN​
Sign up for the brucklyn.de newsletter.