Welcome to
Brucklyn Coworking
It used to be called work. Some still call it that. But the world of work has changed - and at Brucklyn, this new world has a home. With a coworking space that is everything possible. Except ordinary.
In the world of WiFi and laptop, we enjoy more freedom than ever before. We can use this freedom. For new impulses. And for a profitable network of freelancers, creative founders and business people.
The Brucklyn is home to an international community. From digital nomads to start-ups and established companies. This is how inspiring exchange becomes part of daily business.
From a communal breakfast for thinking outside the box to an expert lecture for partial enlightenment: our specials bring plenty of variety to the office.
Starting a career? You can also do that on the Carrera track. And at table tennis, of course. With people who give you other ideas. Or the next business idea.
Your health is our top priority. That's why we ensure hygienic cleanliness and safety in all areas. We are one of the first companies to set new innovative standards.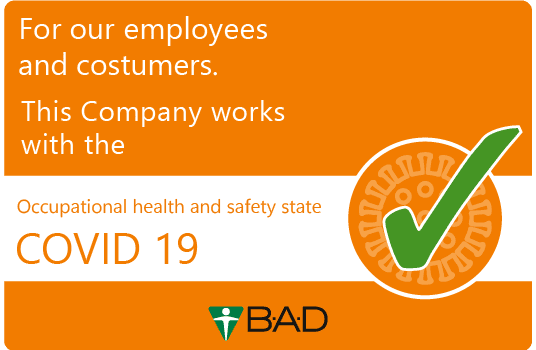 well cared for all around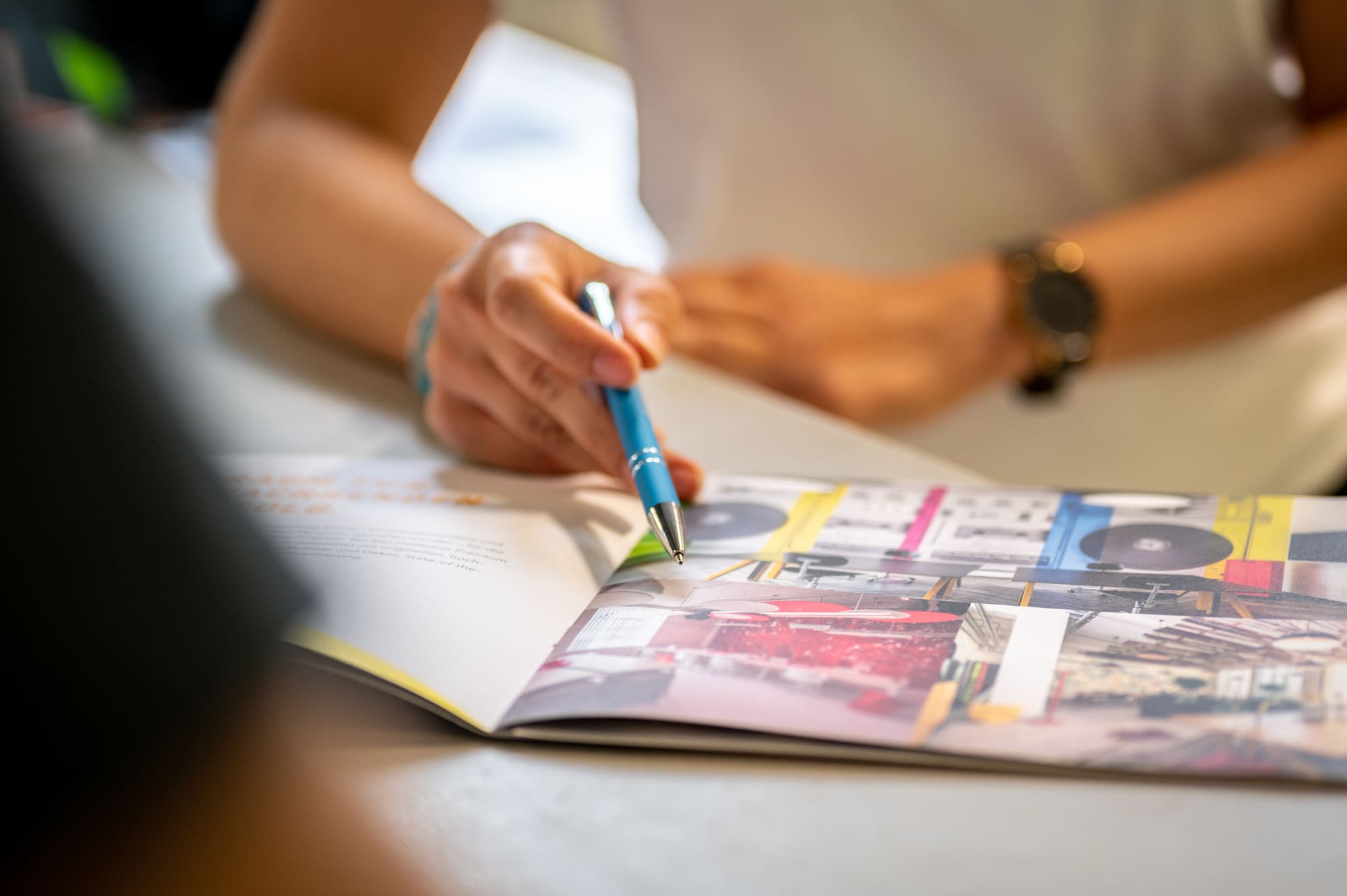 Front Desk
We answer the phone from 8:00 am to 5:00 pm, take mail, and are just there when you need us.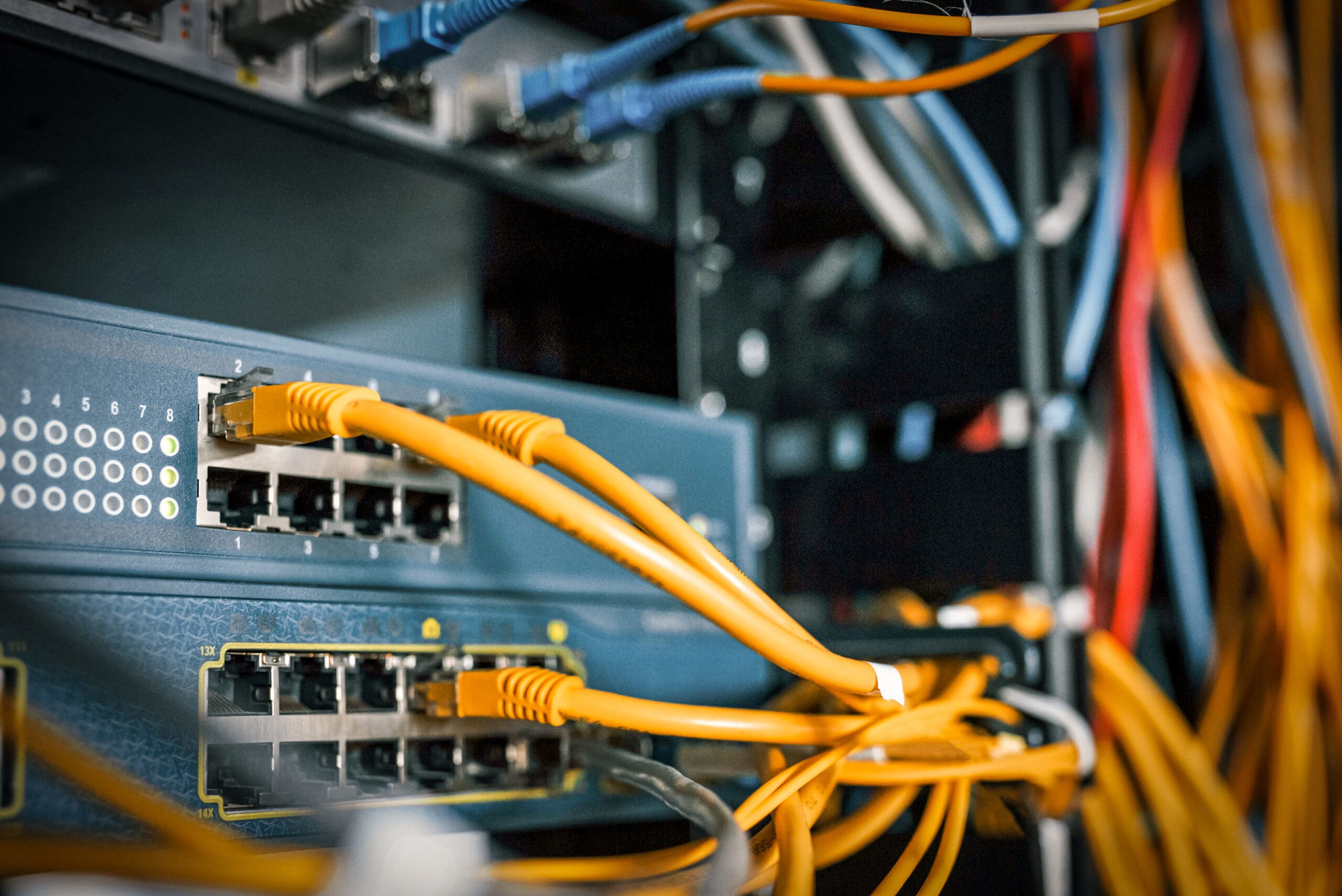 Technical Support
Should the technology ever get stuck, fast and professional support is available during opening hours.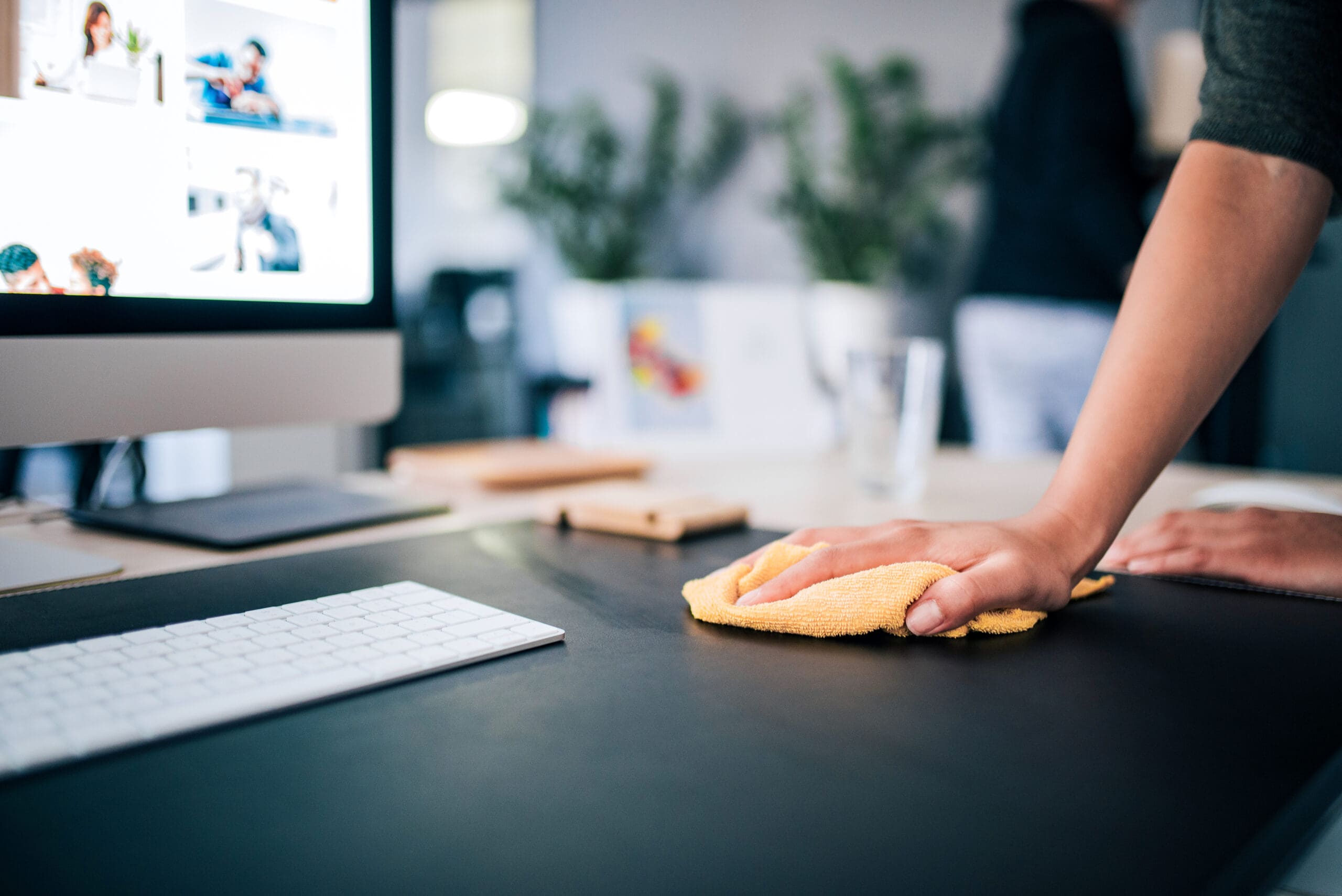 Workstation cleaning
According to the "Clean Desk" principle, the workplace is cleaned daily on the basis of current hygiene standards.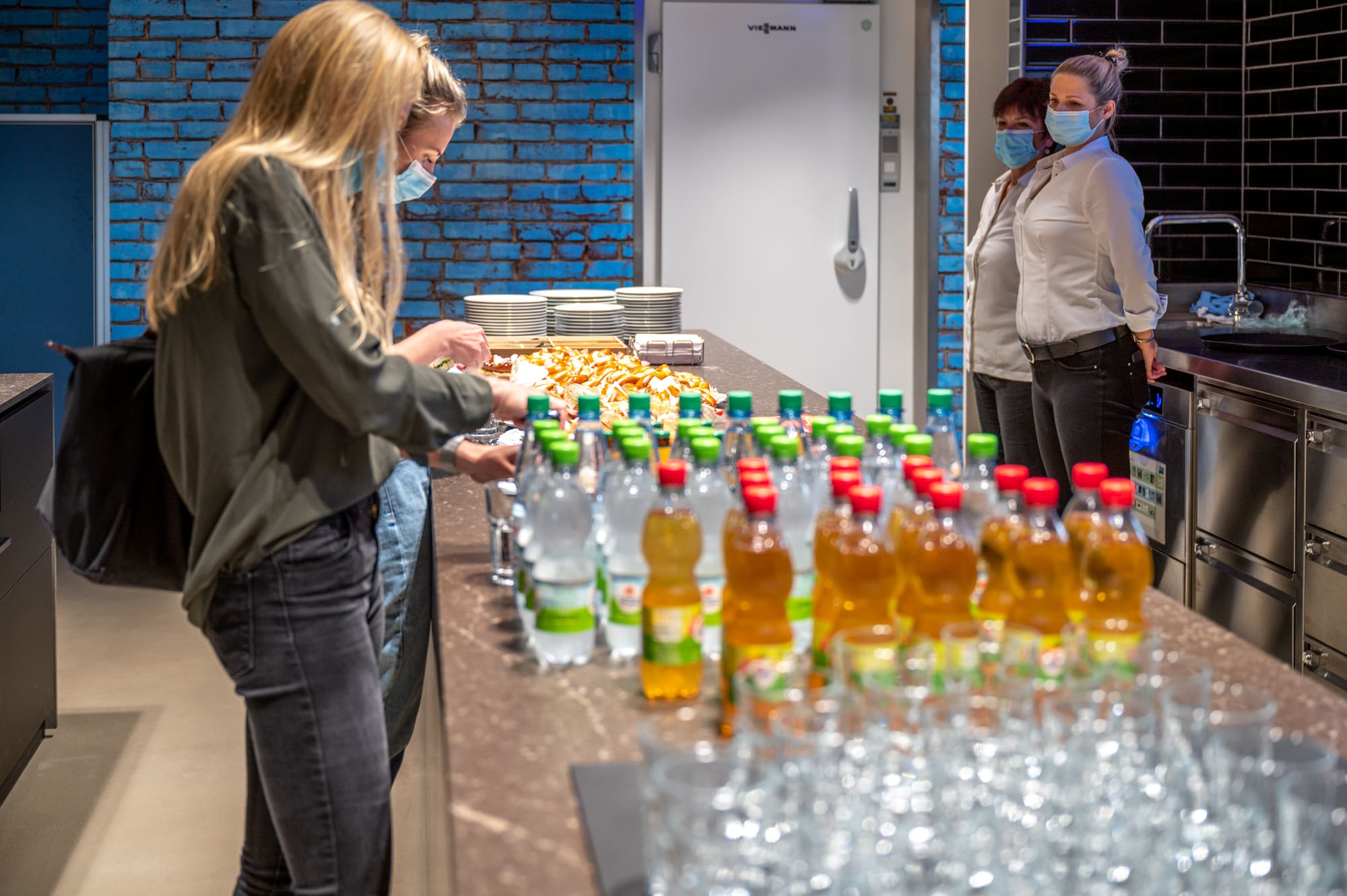 Catering
For events, we organize catering for any size and taste on request.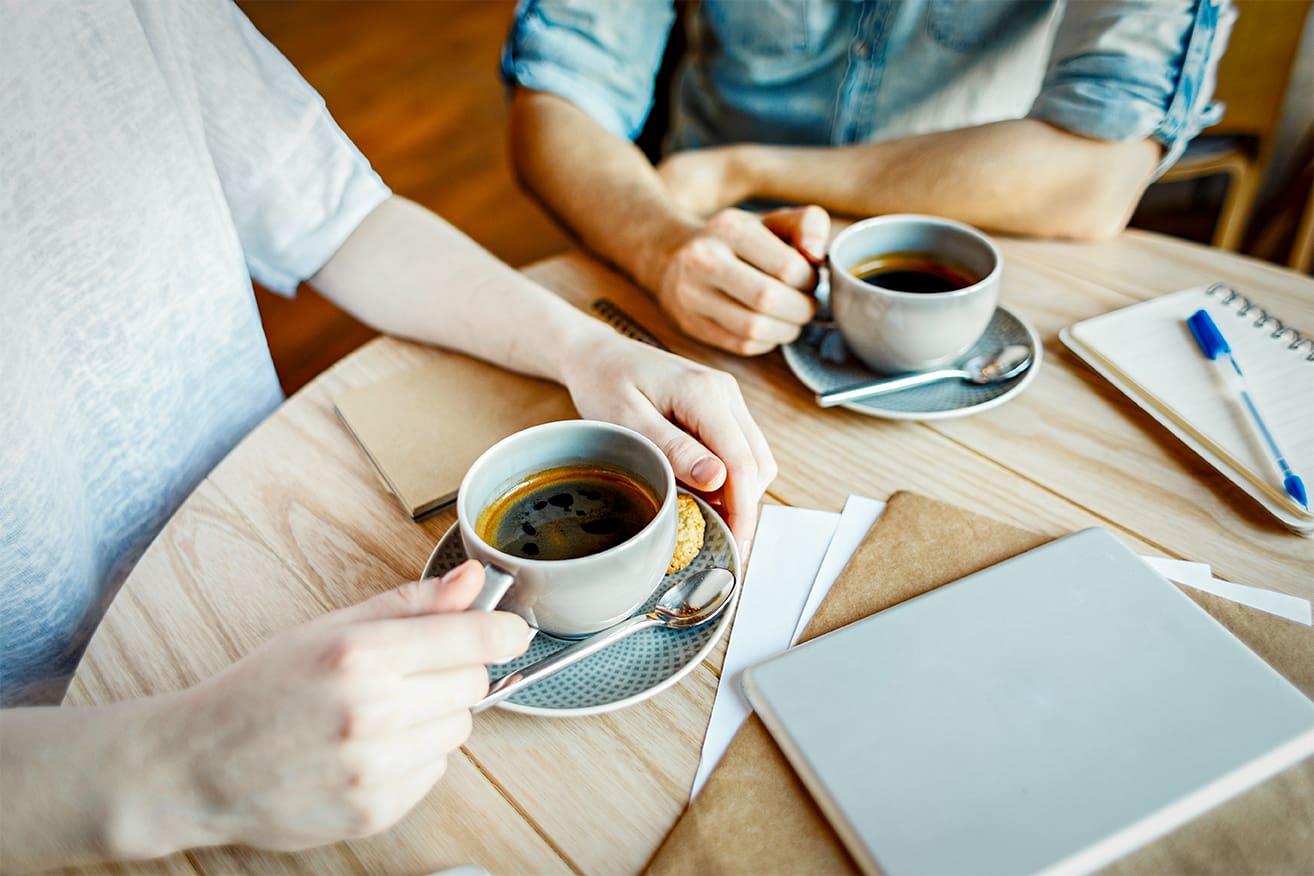 Guests service
Guests of our tenants are welcomed and kept happy with a drink for (short) waiting times.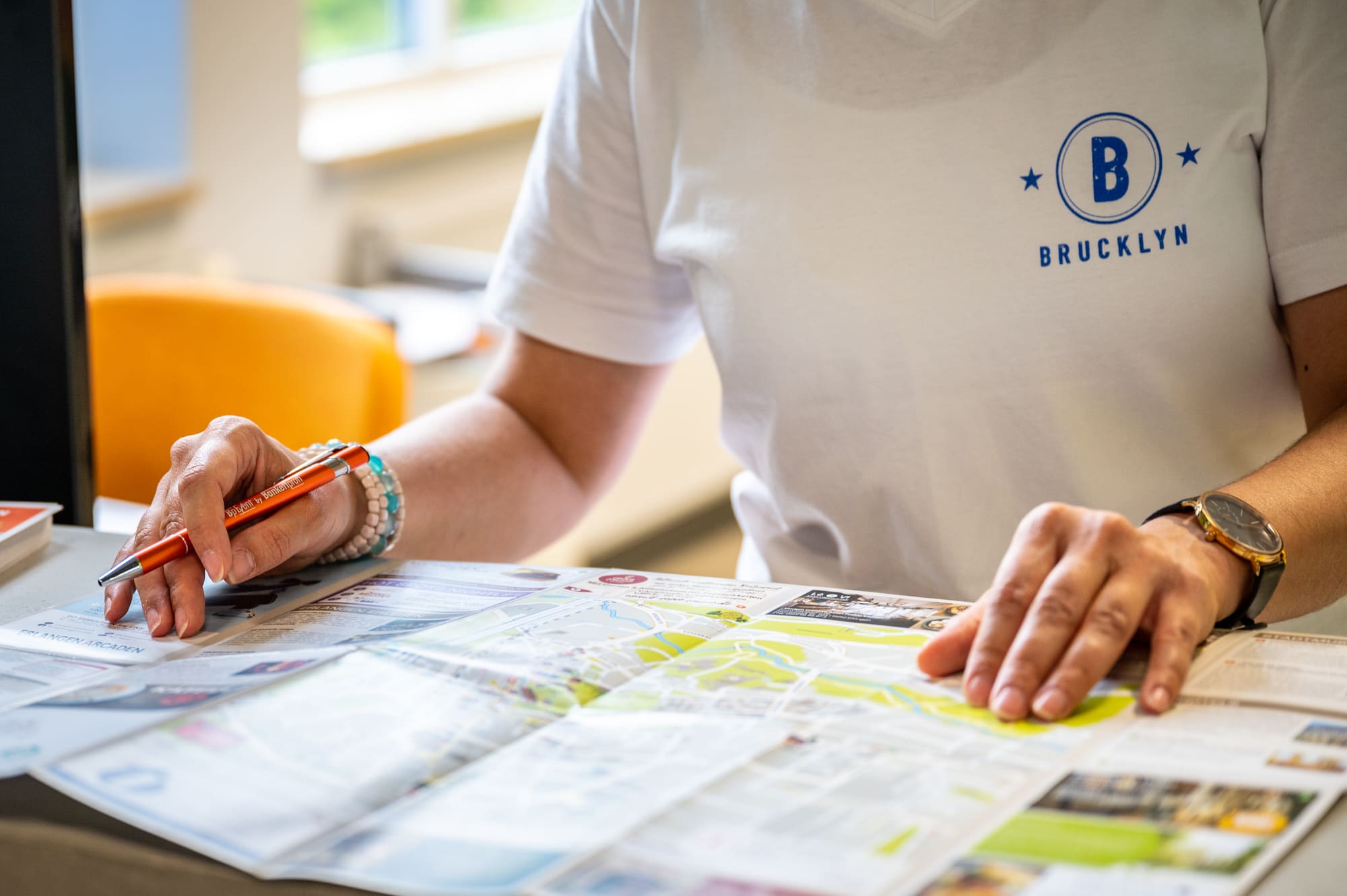 Event planning
If you want an event to be simply unforgettable, we will be happy to assist you with the perfect plan.
The Brucklyn offers space for living New Work. Whether it's a one-man show or an ambitious team. Flexible working hours, free choice of space and promotion of creativity are the focus here. Hot desking allows you to book a workspace for a specific period of time. From a workplace for a few hours to your own office or a virtual company headquarters. Conference and event rooms, parking spaces, projector or monitor are simply booked in addition.
Would you like an individual offer?
from 49 € / day
from 379 € / Month
Prices plus statutory VAT
The Plug & Work Desk is as flexible as it is contemporary. Simply choose a free space in one of our design offices, sit down and get started. Hot desking has never been so easy!
Detailed info in our Price list
Please note: Premises subject to availability.
1 included from monthly booking

Highspeed WiFi + Gigabit LAN

Extra costs included

Daily cleaning
Reception service

Access to intern Events
Coffee, tea & water

Letter & parcel acceptance
Printer / Copier

Guest access1
The Own Desk is a permanent space in one of our shared workspaces. Classic coworking with your own base.
Highspeed WiFi + Gigabit LAN

Extra costs included

Daily cleaning
Reception service

Access to intern Events

Guest access
Conference room use

Rolling container

Business address
Coffee, tea & water

Letter & parcel acceptance

Printer / Copier
The Private Office combines the free spirit of coworking with a personal office accessible only by access card.
Highspeed WiFi + Gigabit LAN

Extra costs included

Daily cleaning
Reception service

Access to intern Events

Guests access
Conference room use

Rolling container

Business address
Coffee, tea & water

Letter & parcel acceptance

Printer / Copier
Virtual Office & Head office
Virtual representative office with weekly mail forwarding and use of community lounge for 2 hrs / day (during business hours).
How business becomes an event
Public talks and exciting lectures bring fresh input to the Brucklyn. And of course, our spaces can also be rented for your own events.
Whether it's a representative event or a one-on-one meeting, a creative workshop or a client meeting: together we open up new perspectives. In fascinating premises. With the latest technology and excellent service.
Would you like an individual offer?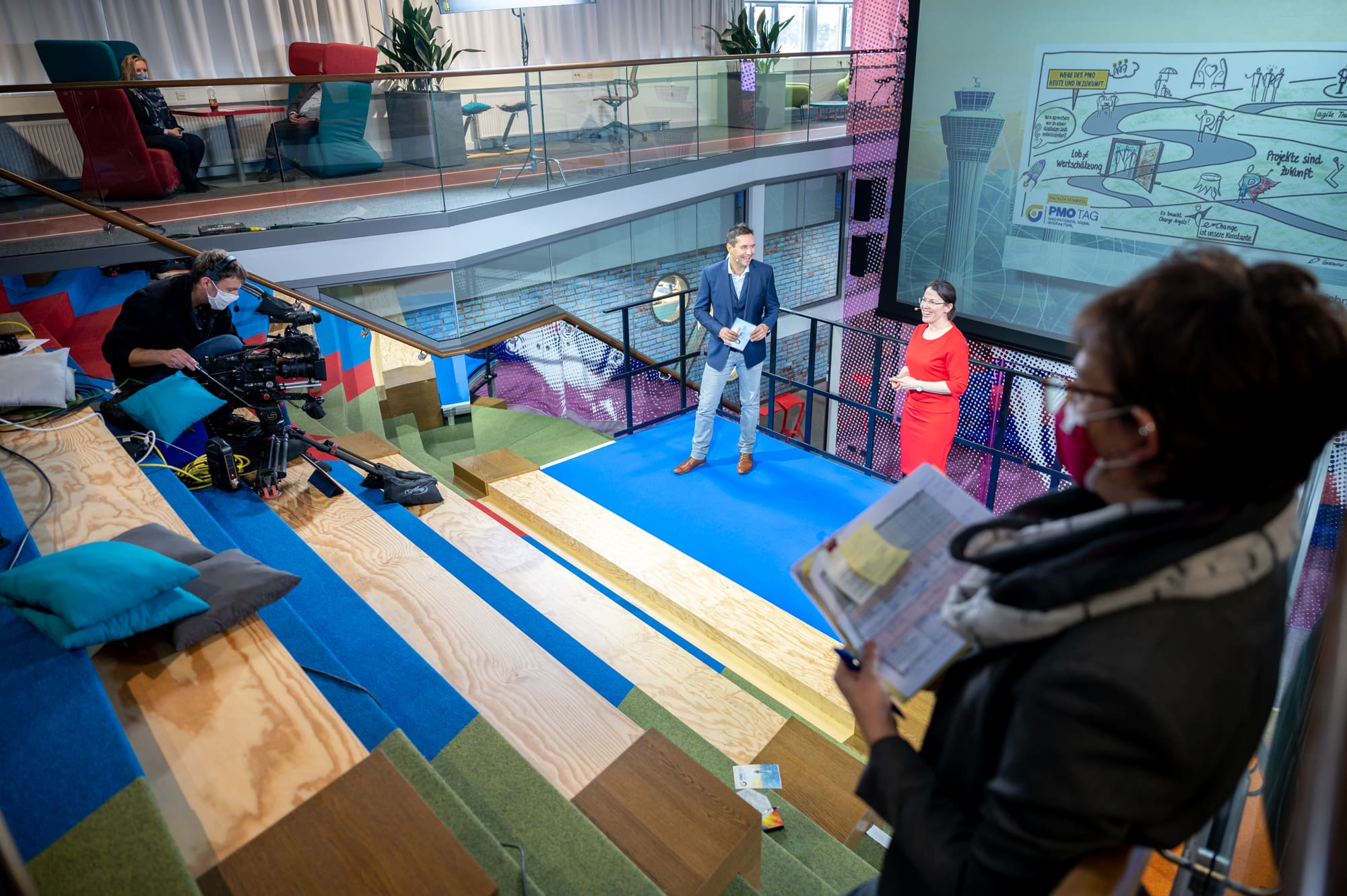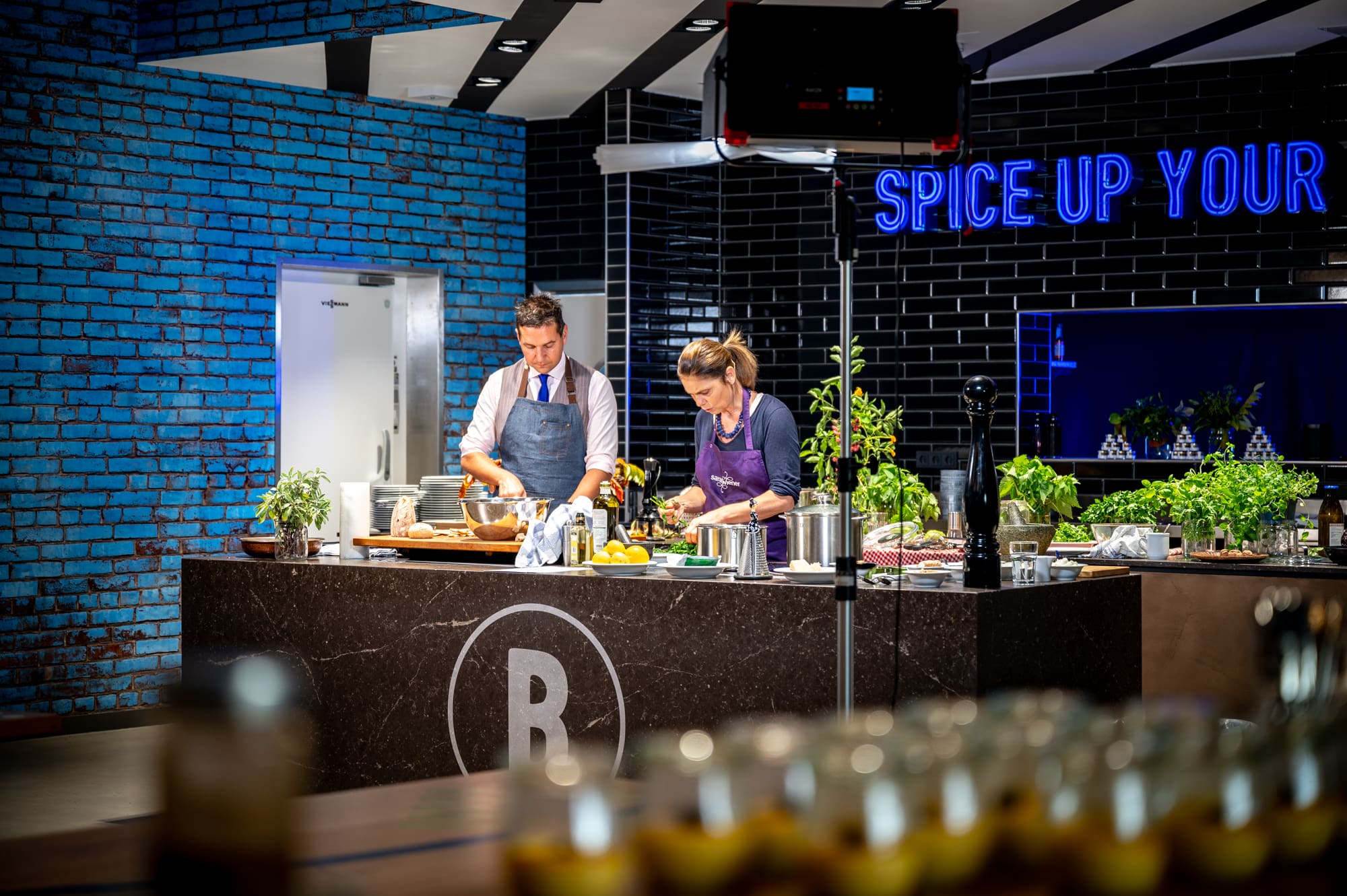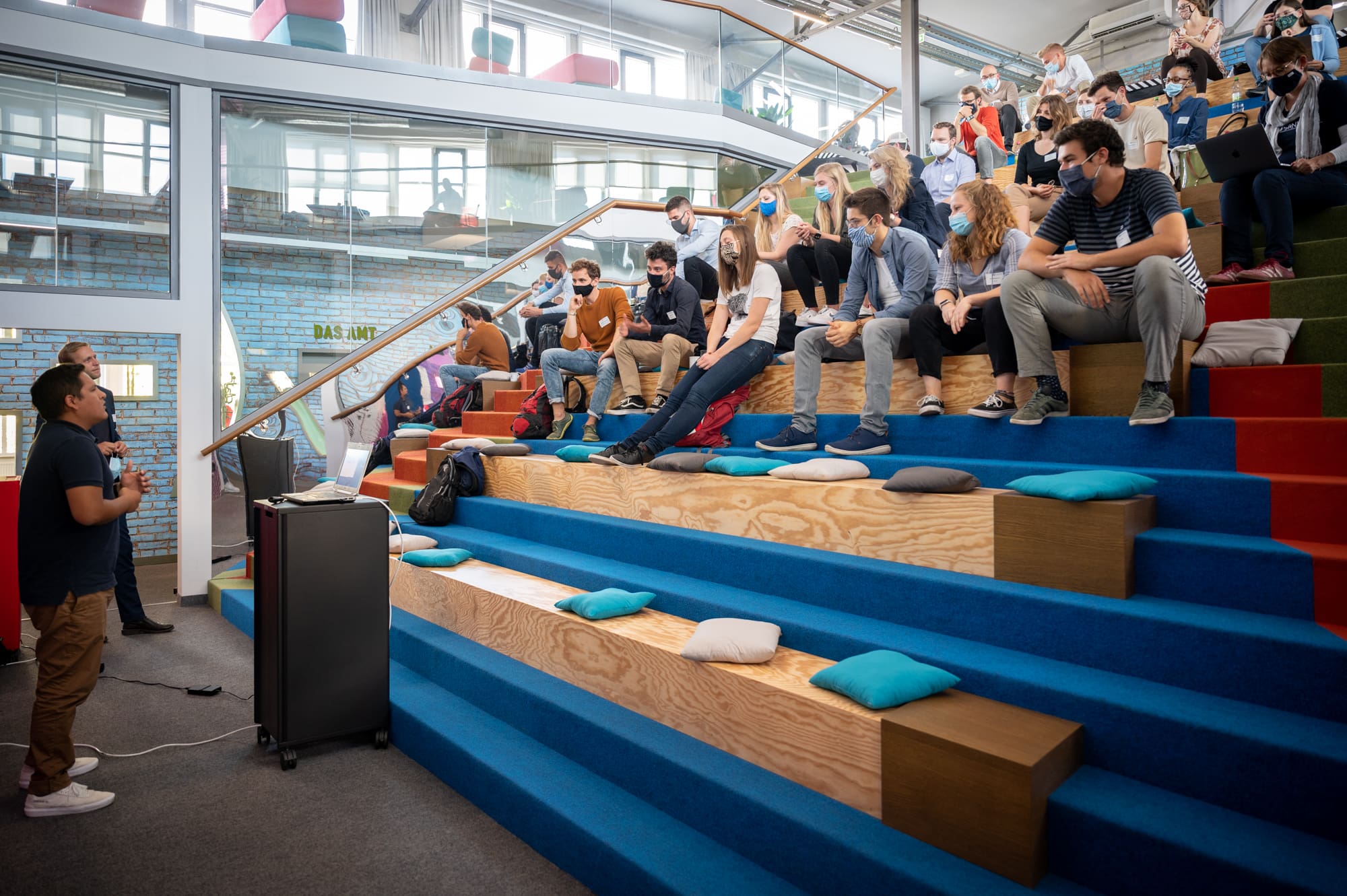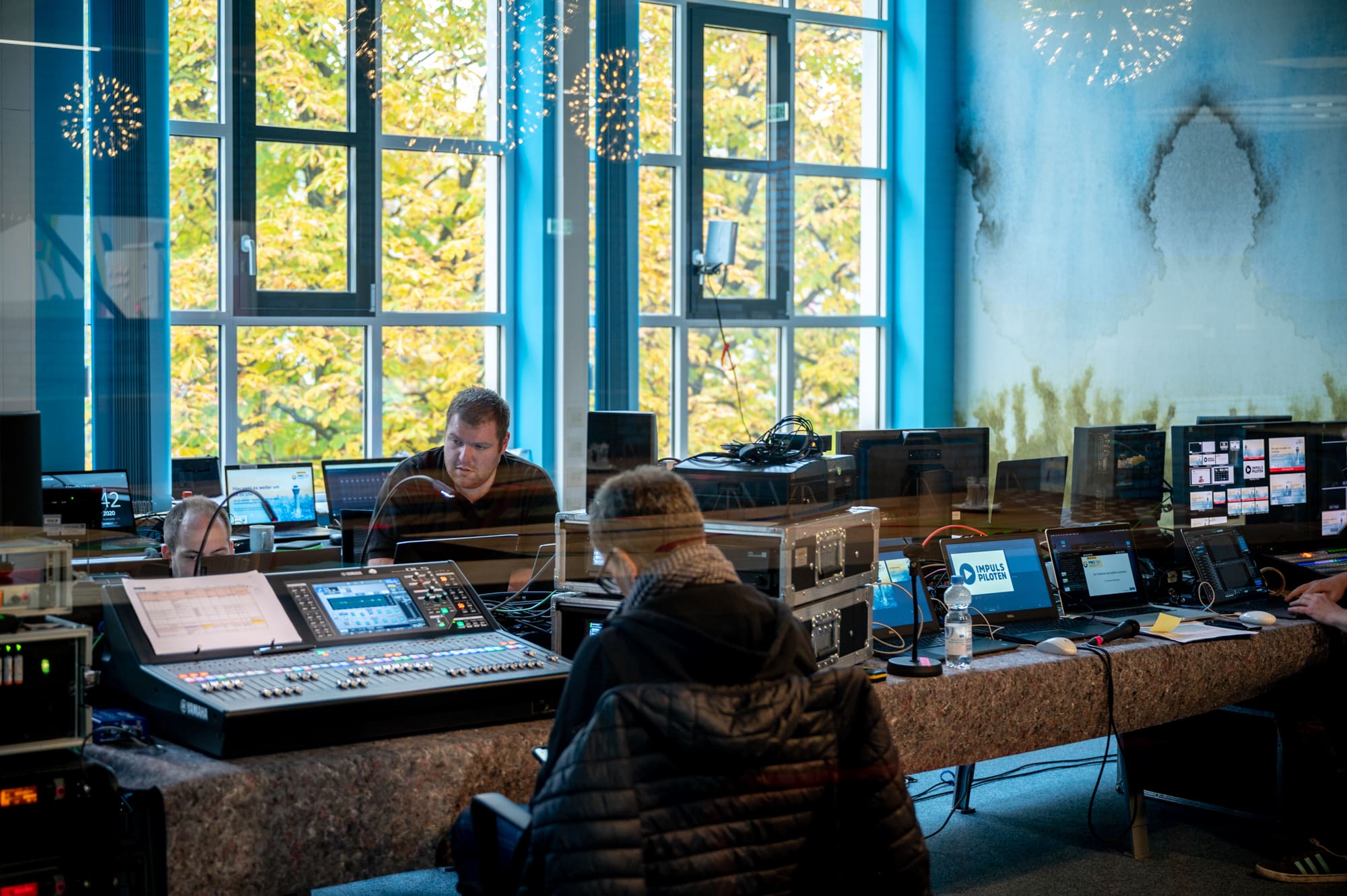 Here events become a happening. With its own show kitchen and spectacular show staircase for impressive presentations. The perfect setting for great cinema.
Our individual meeting rooms for up to 14 people. Fully equipped with the finest technology including TV and click share. For happy participants and limitless good meetings.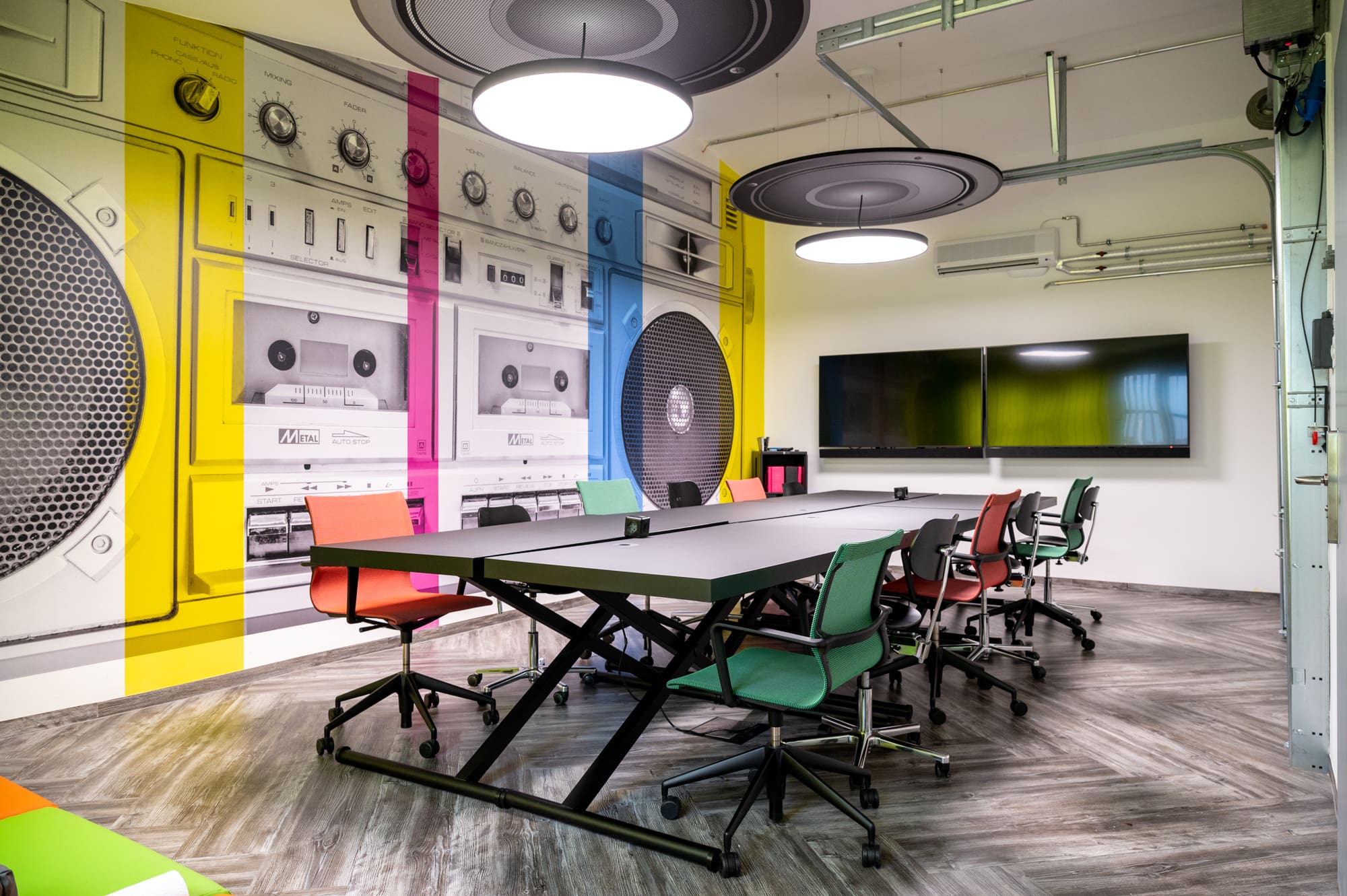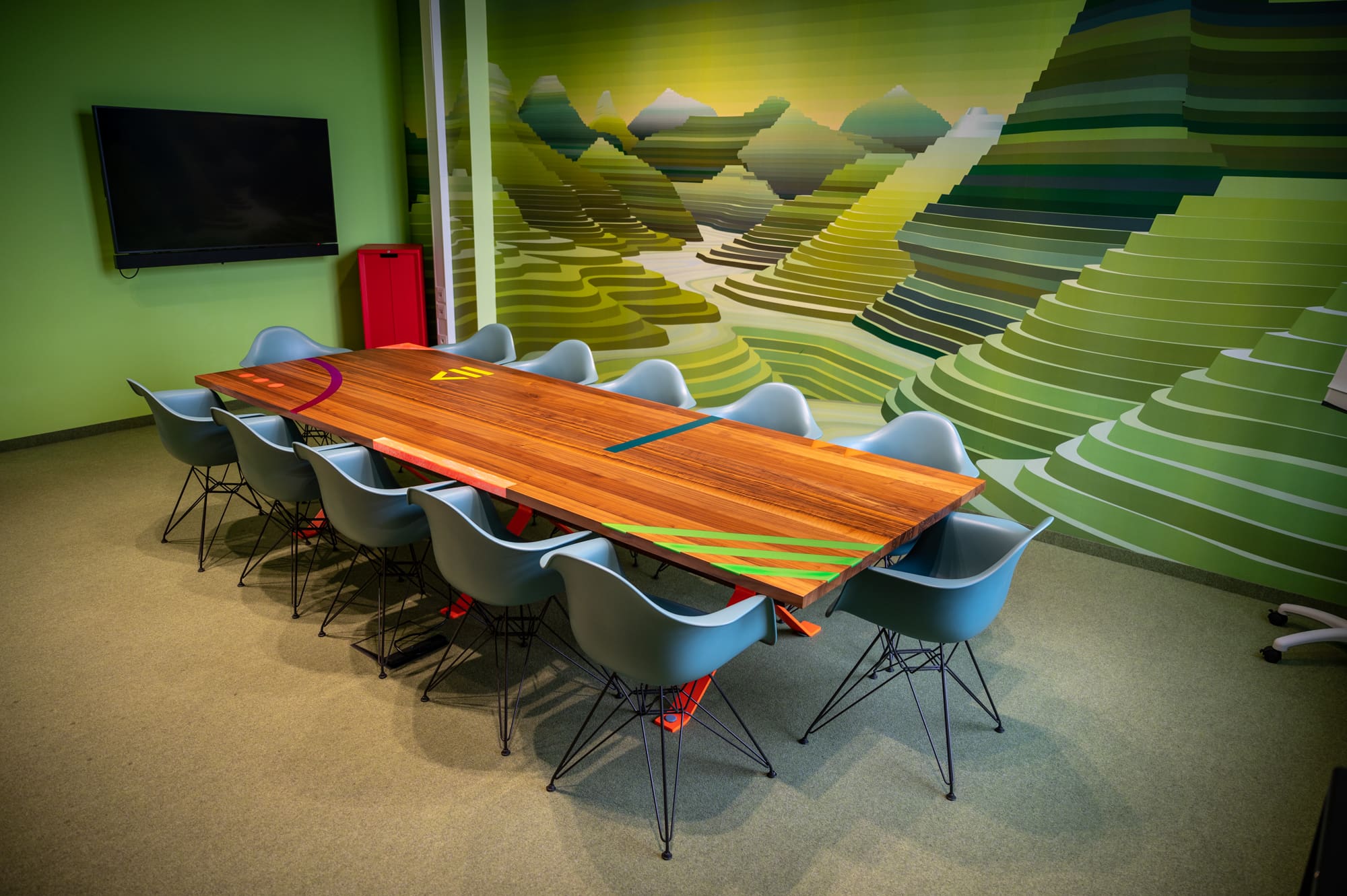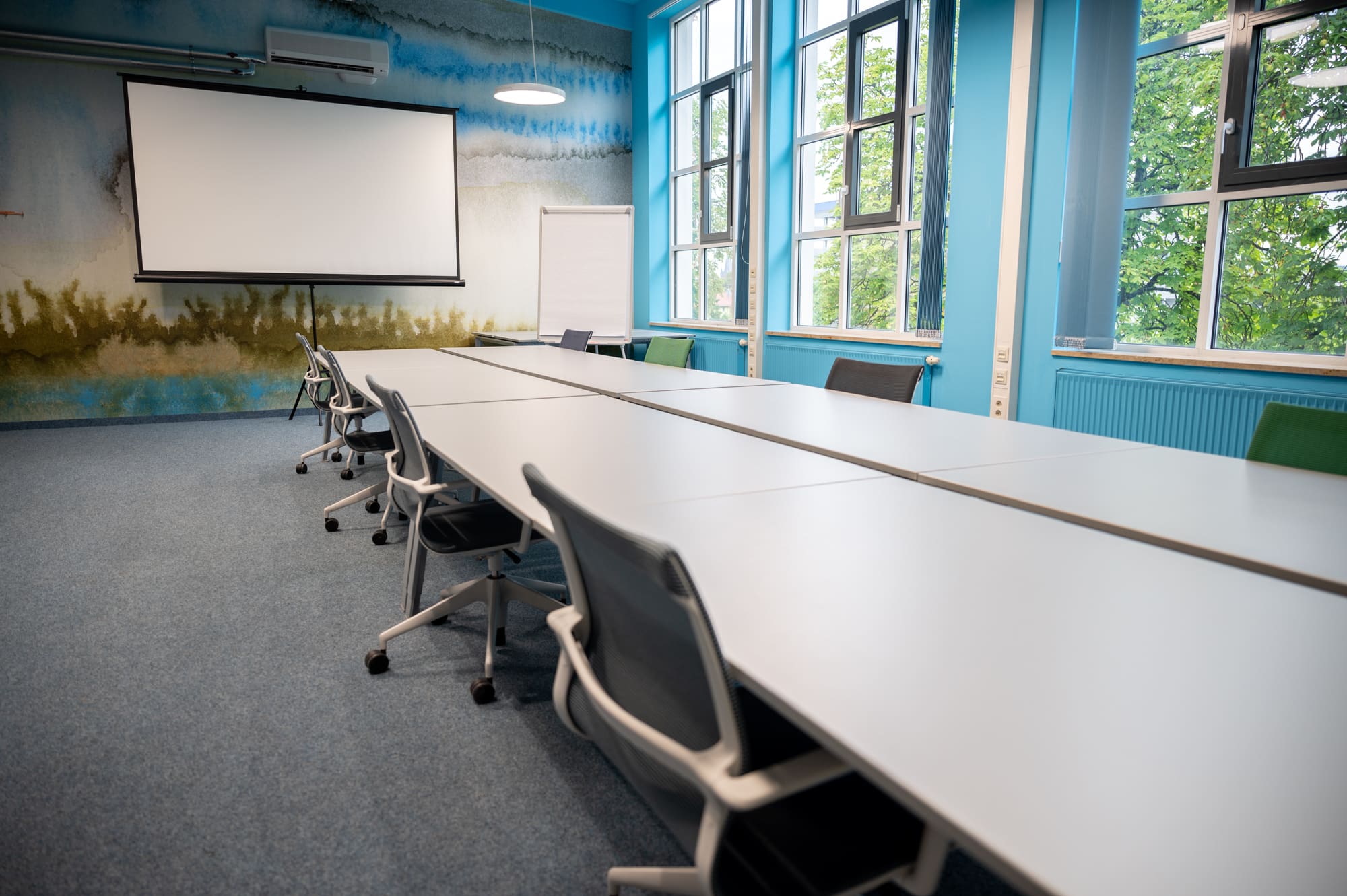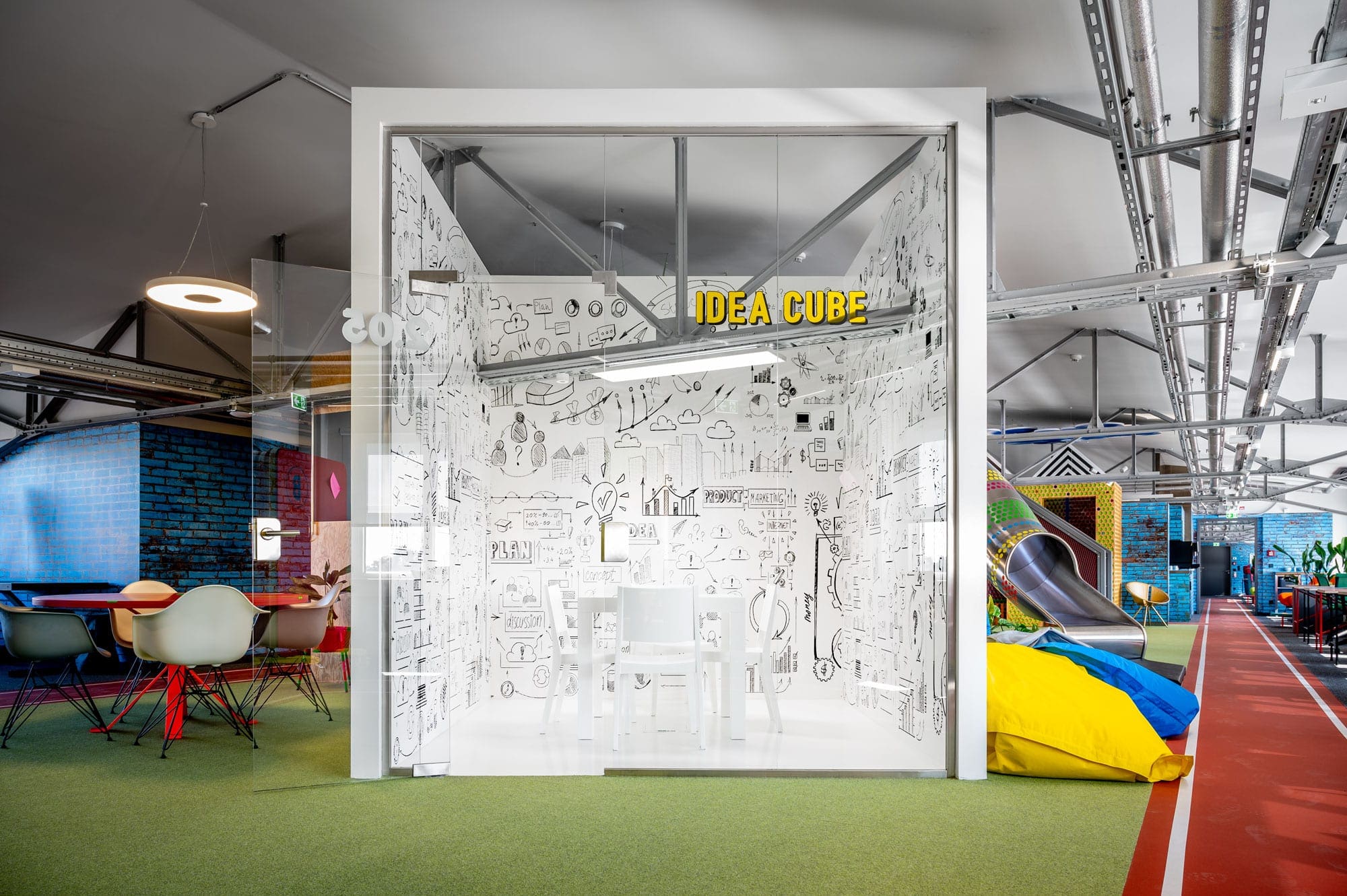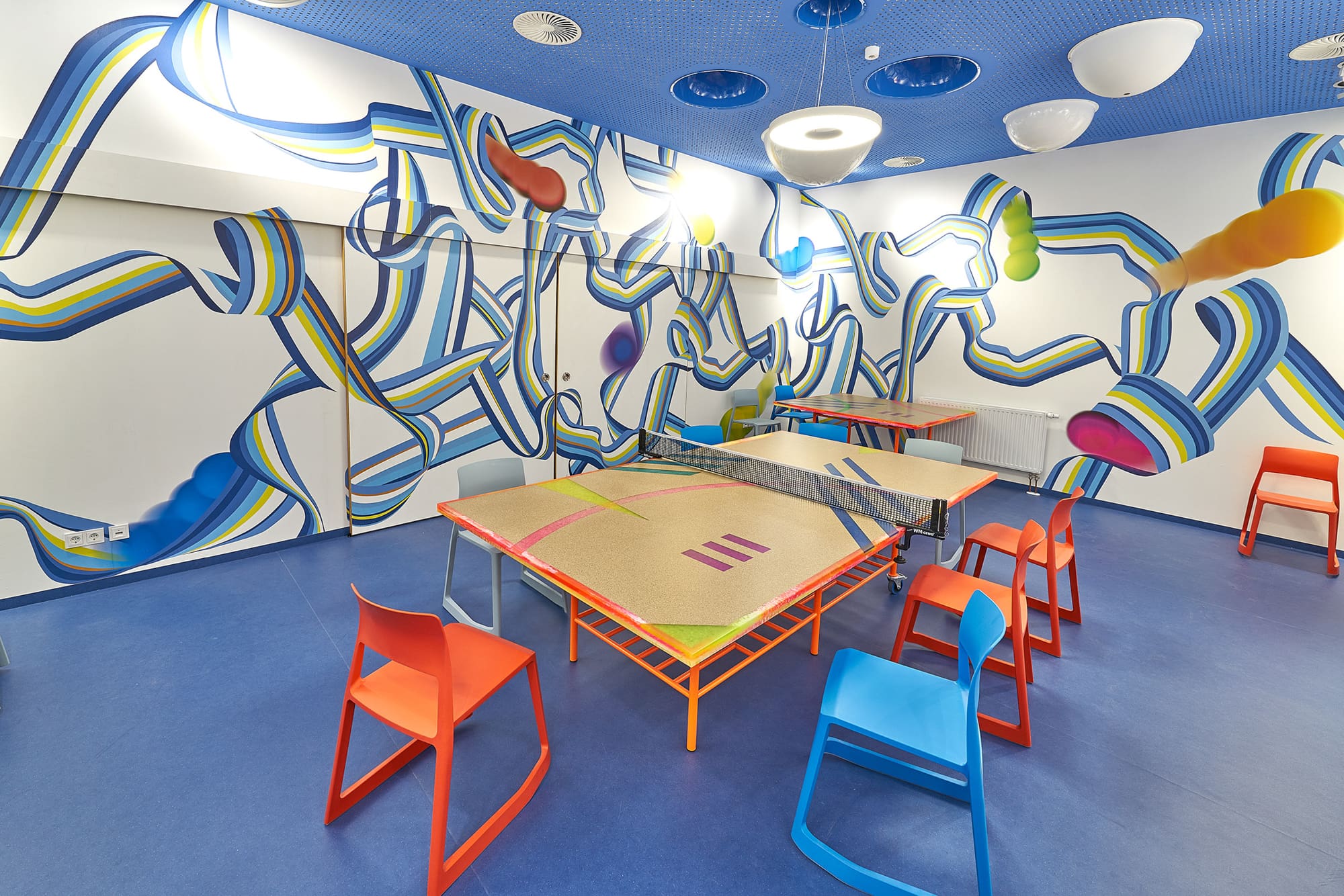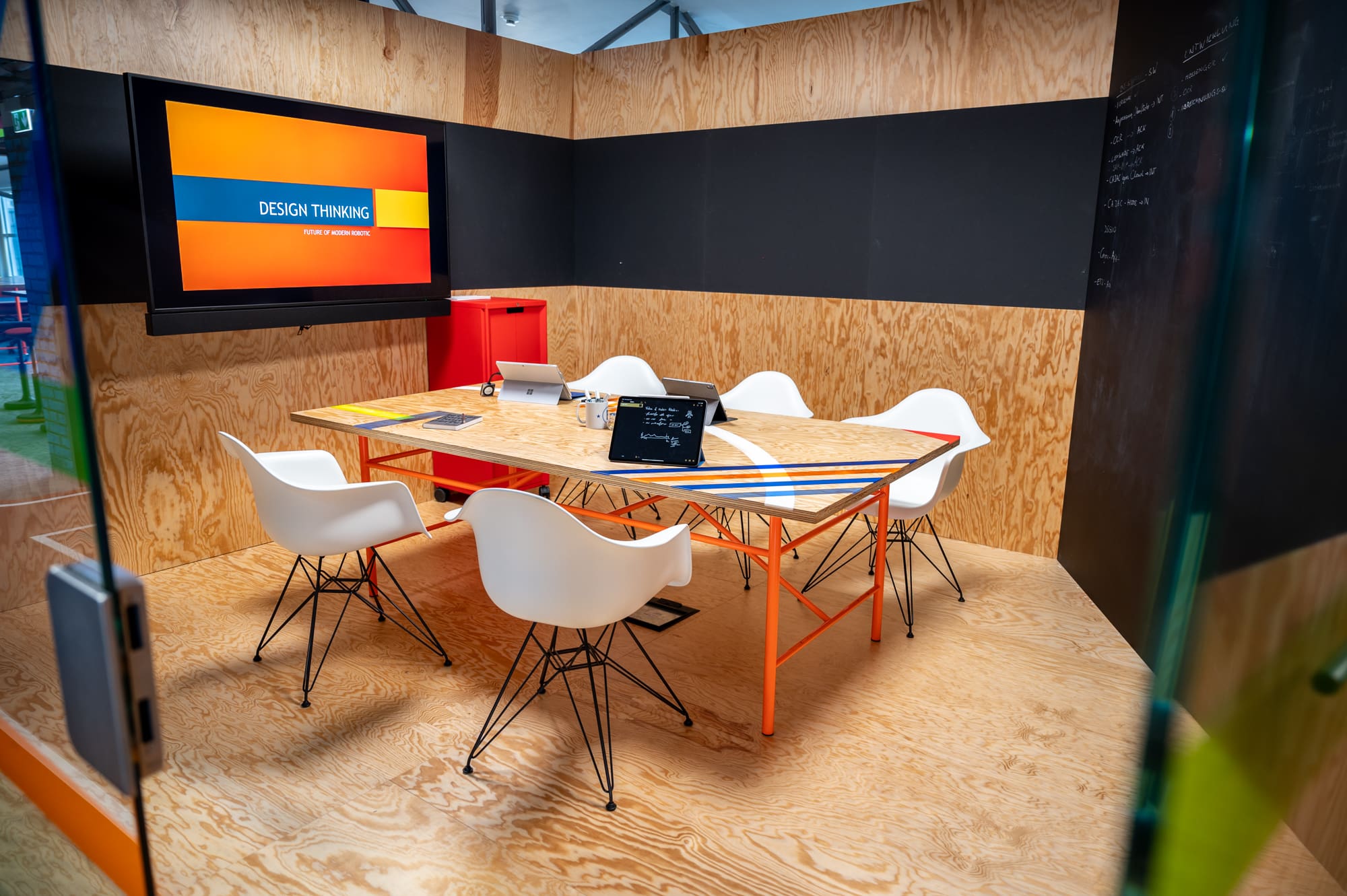 Inspiring rooms complete with digital flipcharts and presentation tools. With a table that becomes a ping-pong table. Or in the Idea Cube with writable walls and chairs.
You can do that at the Brucklyn on its own slide. If you want to switch off for a while, you can also do so on the Carrera track, on the slide or at the punching bag.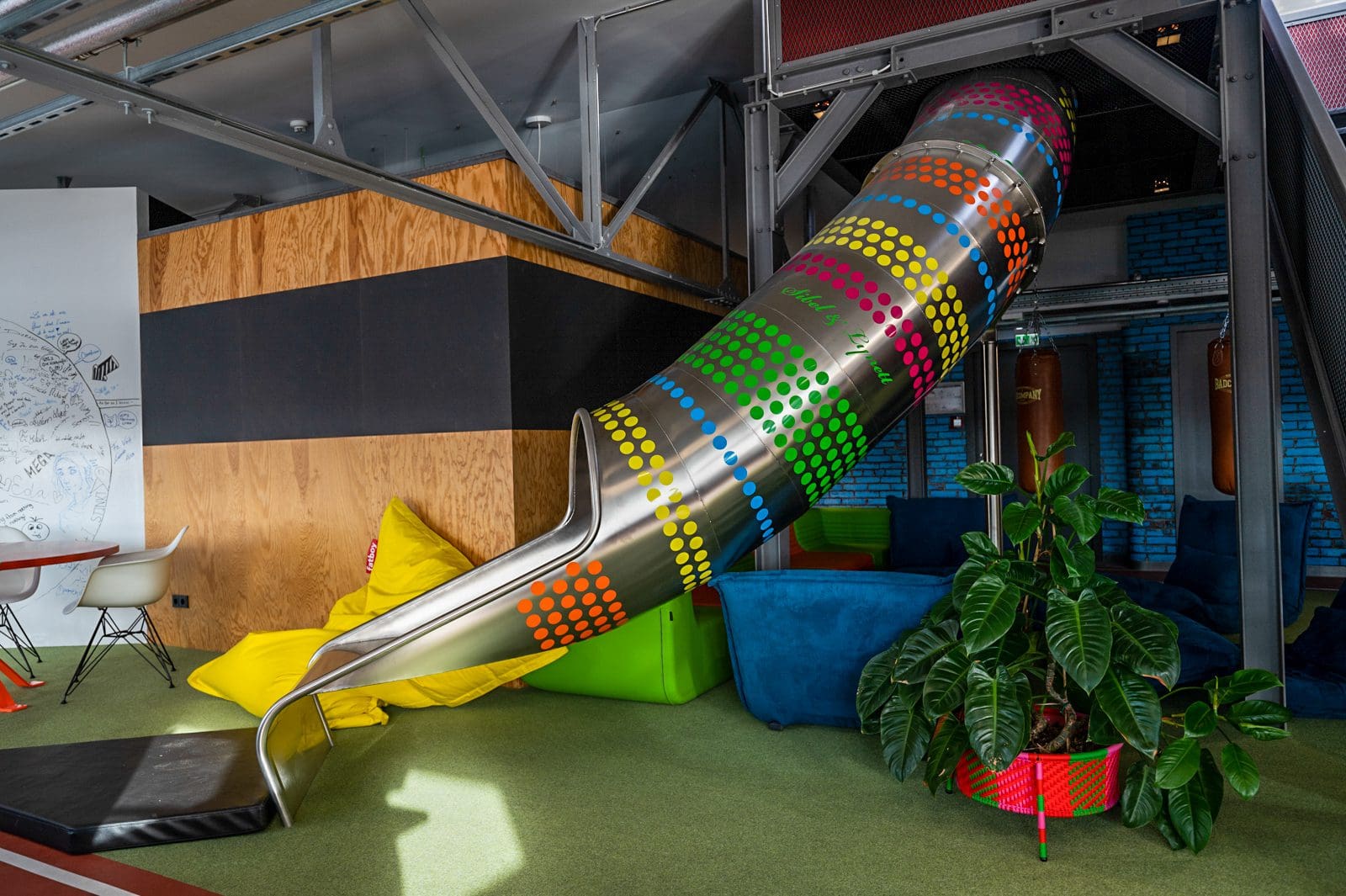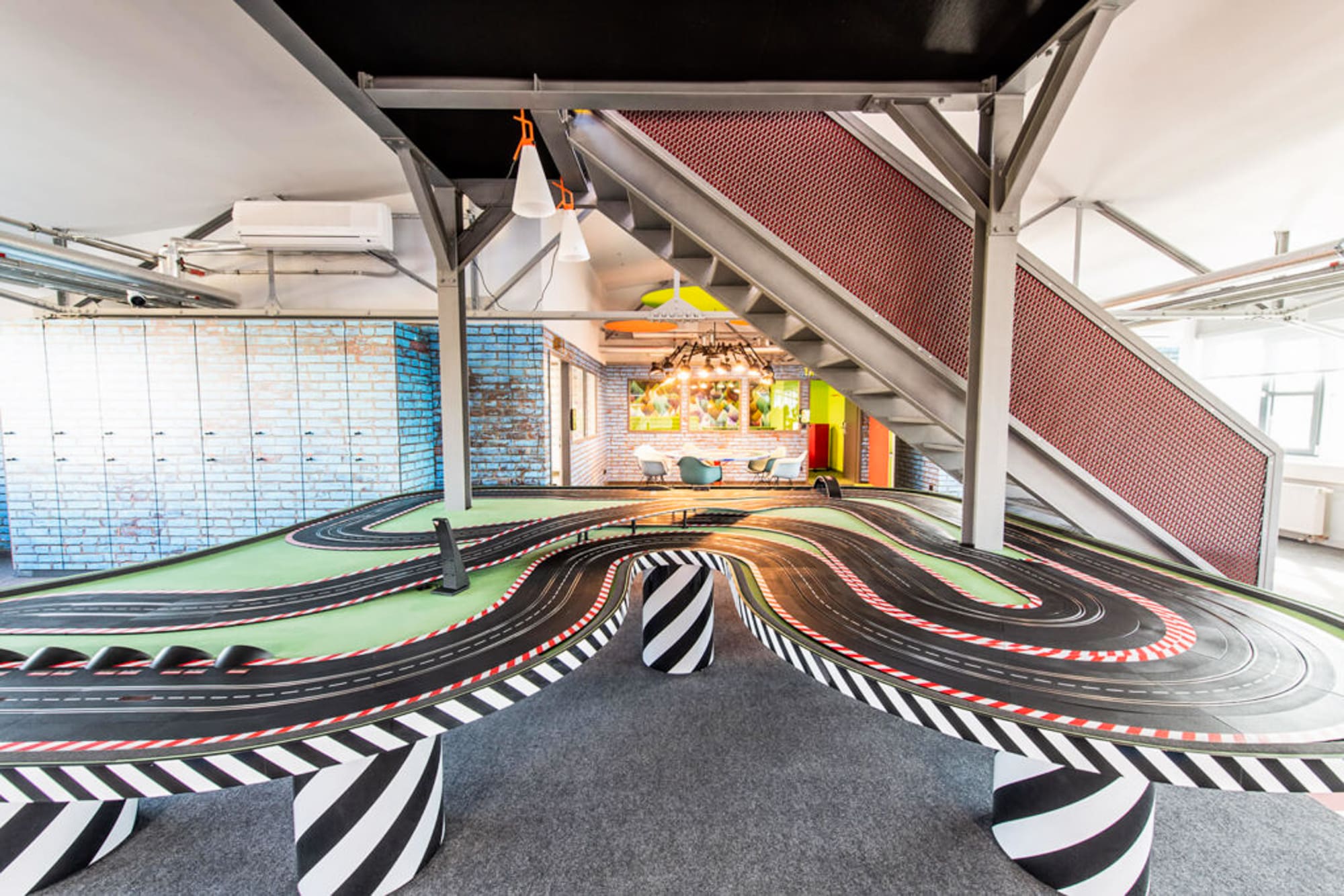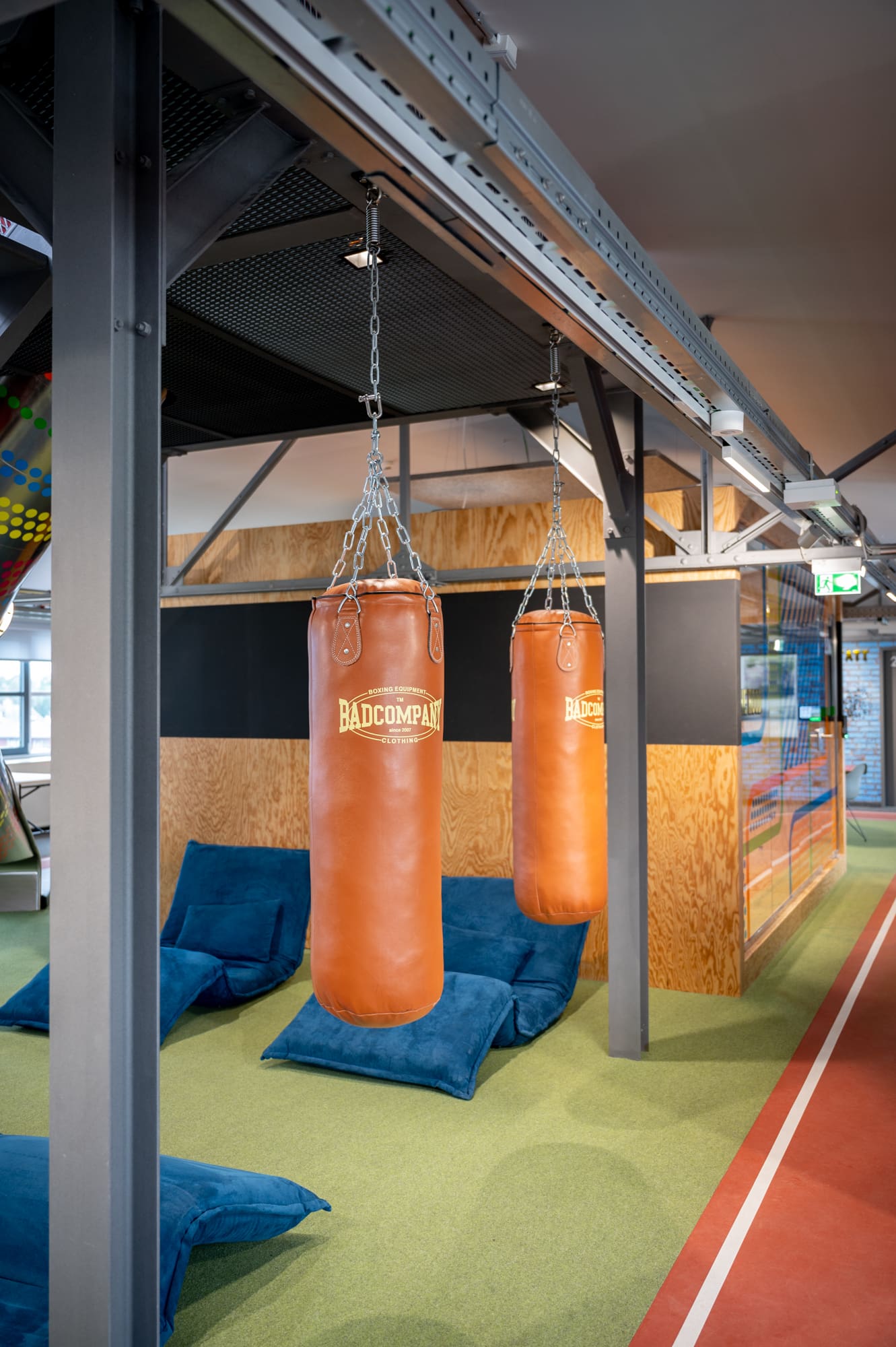 Brucklyn is more than just a place
The coworking space is located in a historic building. As part of the Quartier that balances New Work with a love of innovation and sophisticated living space.
At the Brucklyn, everything is taken care of. Here is an overview of what we have to offer. However, without any claim to completeness. Because there is much more to discover. Just drop by for a cup of coffee.
Coworking in Erlangen - use extravagant temporary workplace with Brucklyn
Freelancers, start-ups, digital nomads and business people: they all represent the desire for creative coworking spaces, such as those provided by Brucklyn in Erlangen according to the principles of the digital world of New Work. Coworking means sharing a workplace with people you know or people you don't know yet. In this context, flexibility in terms of time and demand-adapted use are of great importance. Another aspect that also characterizes the coworking concept of Brucklyn in Erlangen is the social idea. Brucklyn coworking spaces stand for workplaces full of lightness, which provide space for creative development and networking, as well as being important sources of inspiration.
New Work - flexible usage options for coworking in Erlangen.
Anyone looking for an unusual workplace in Erlangen will always make the right choice with Brucklyn's versatile solutions. Various concepts can be booked, which are made for individual requirements. Workstations are available for a few hours and for complete days. It is also possible to relocate your own office to the Brucklyn coworking spaces and use the coworking space in Erlangen as a virtual company headquarters. At Brucklyn, there is not only a workplace, but also the necessary add-ons such as conference and event rooms, monitors, beamers, and parking spaces for coworkers and guests.
Hot-Desking-Solutions at a glance
Coworking in Erlangen - New Work with multidimensional full service
As part of the New Work concept, Brucklyn offers services from A to Z for the multifaceted coworking solutions in Erlangen. The aim is to ensure that all coworkers feel excellently looked after at all times.
First and foremost, this includes daily cleaning of the workplace in accordance with current hygiene guidelines. This enables every coworker to use a hygienically clean coworking space and to feel comfortable at all times in the stylish ambience of the workplaces in Erlangen with their unique atmosphere. At the front desk, telephone calls and mail are answered and concerns of coworkers are clarified between 8 am and 5 pm. Are there any technical problems at the coworking space in Erlangen? Within the opening hours, the technical support team provides professional and prompt assistance. A guest service, event catering and individual event planning round off the first-class New Work full service.
Would you like an individual offer?
when it should be special for selected occasions
Whether corporate events with charisma, conferences in spaces that fire creativity, a coworking-style workshop or a fascinating ambience for meetings with clients: In addition to innovative coworking spaces, Brucklyn in Erlangen offers a unique event space. The fancy interior designs at the stylish venue are joined by a potpourri of services that leaves hardly any wish unfulfilled. The centerpiece is the gigantic show staircase, which is perfect for presentations of all kinds in front of more than 100 people. A 275-inch screen and a powerful 4K laser projector are of course also on board.
Everything there that is needed in Erlangen for breathtaking events with memory value
So that guests don't have to worry about finding a parking space, the Event Space has its own parking garage. In the atmospheric Dining Lounge, growling stomachs are filled as well as thirsty throats are supplied, and a show kitchen connects those interested in cooking with numerous options for culinary specialties as well as the finest sound technology. Lounge areas and spaces to tear yourself away from creative streams of thought and really let off steam are also available with punching bags, a cool slide and the Carrera Racetrack. Telephone Booths with privacy are also available for undisturbed phone calls.
Business apartments in Erlangen - if it should be short distances to the recreation island
Even for coworkers, the day comes to an end at some point. The New Work concept for coworking in Erlangen therefore also includes innovative suites. In a perfect location with short distances to the coworking space, Erlangen main station, Nuremberg airport, trade fair center and public transport, the apartments offer a relaxed retreat. Whether for personal use during a longer stay at the coworking space, for guests at events or as a prestigious overnight accommodation for business partners: The apartments in Erlangen are equipped with exclusive apartments and suites and provide all the amenities needed after a busy and successful day.
New Work becomes New Sleep - Business apartments with a feel-good ambience
Fresh air on the balcony or terrace? A smart bed with excellent comfort? High-speed Internet and a Nespresso coffee machine for your own personal coffee bliss? Brucklyn's scenic signature is evident in every detail, not only in the coworking spaces, but also in the business apartments. Also noteworthy is the sophisticated hygiene concept with thoroughly cleaned, disinfected and sealed apartments before arrival.
Coworking in Erlangen with a holistic approach and an alignment of all components to the age of New Work is a matter of the heart for Brucklyn. Time to book the coworking spaces including event space and business apartments today!
Officially delighted customers
"It's great that there is the possibility to rent such premises in the region. We found it great that you are so flexible with the booking. You can hold both small workshops with 15 people and large events with 120 people well there. Anyone who has ever walked the halls of Brucklyn Hall knows what I'm talking about when I say, "you arrive in another world.""
Lisa Weidner, Siemens AG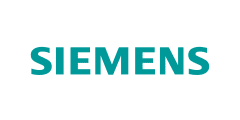 Siemens
"For me, it was very impressive to see how positively the ambience of BRUCKLYN HALL affected the creativity and collaboration of our employees. The resulting prototypes clearly met expectations; our teams were also able to convince in the Group's own competition with international rivals."
Carsten Haferkamp, Framatome GmbH

Framatome GmbH
"The goal of T3's solutions is to make people successful in technological working environments. In order to lead its own working world into the future, T3 relies on New Work. Combined with the move to what is currently probably the most innovative coworking quarter in southern Germany, T3 is consistently continuing the change both in mindset and in terms of space. We are very much looking forward to all the meetings, workshops and events with our customers and partners!"
Cornelia Mockwitz, T3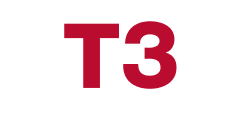 T3 GmbH – Coworking
Frequently asked questions
more services from the Quartier