Hygiene. Safety. Comfort.
The world has changed. For us, this means not only ensuring the highest levels of cleanliness and doing our best in terms of health. For us, it is also the perfect opportunity to set new hygiene standards with technical innovations.
occupational safety standard Covid-19
Hygiene is not negotiable. That is why we have our measures and their implementation certified: We have been awarded the B-A-D seal "Occupational Health and Safety Standard Covid-19".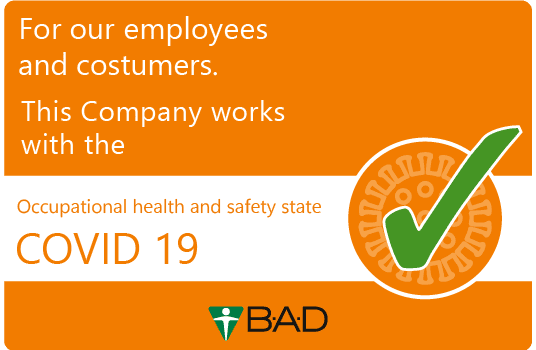 Government recommendations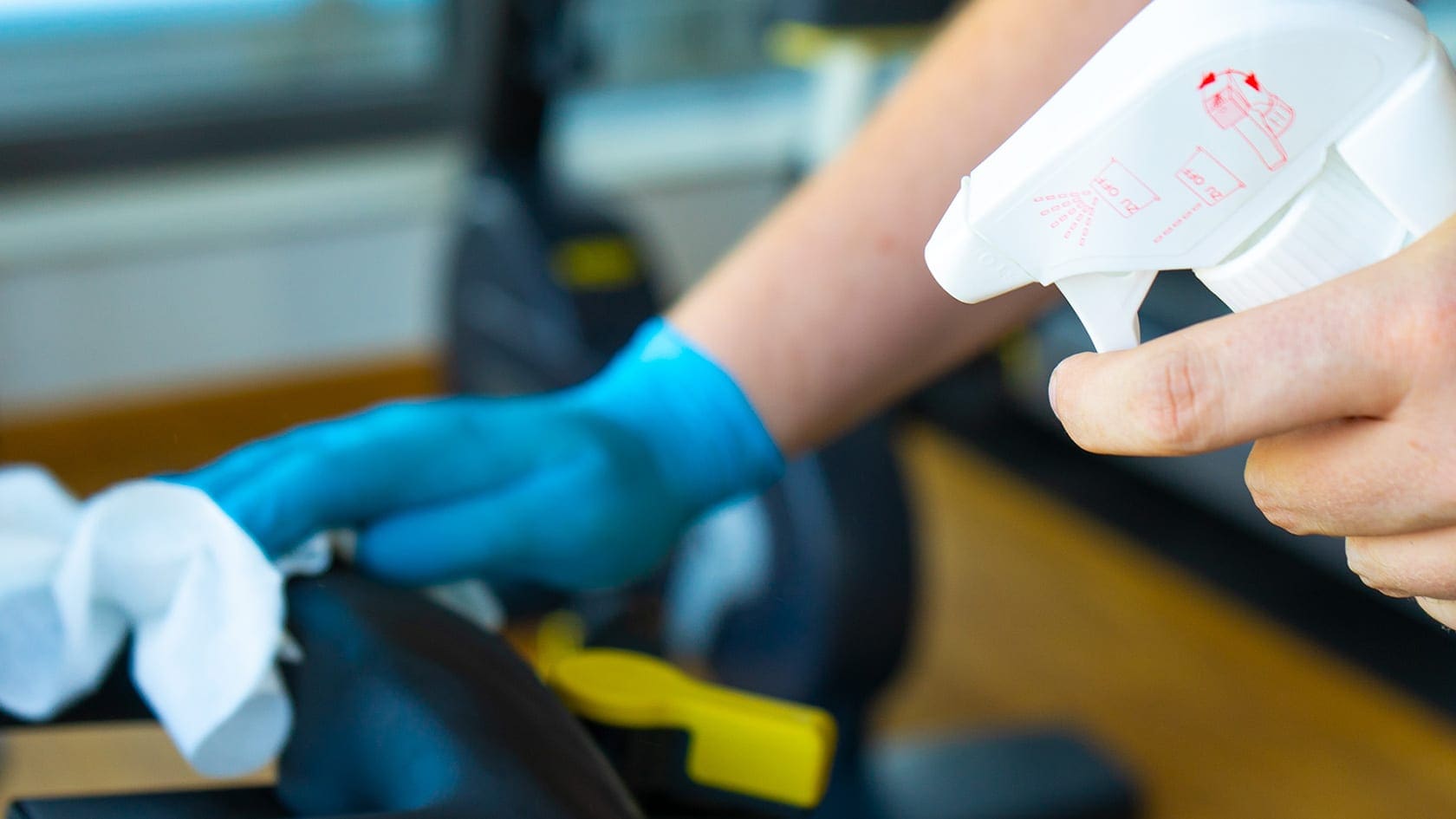 Regular Disinfection
In the quartier, all surfaces, faucets and door handles are disinfected 3 times a day.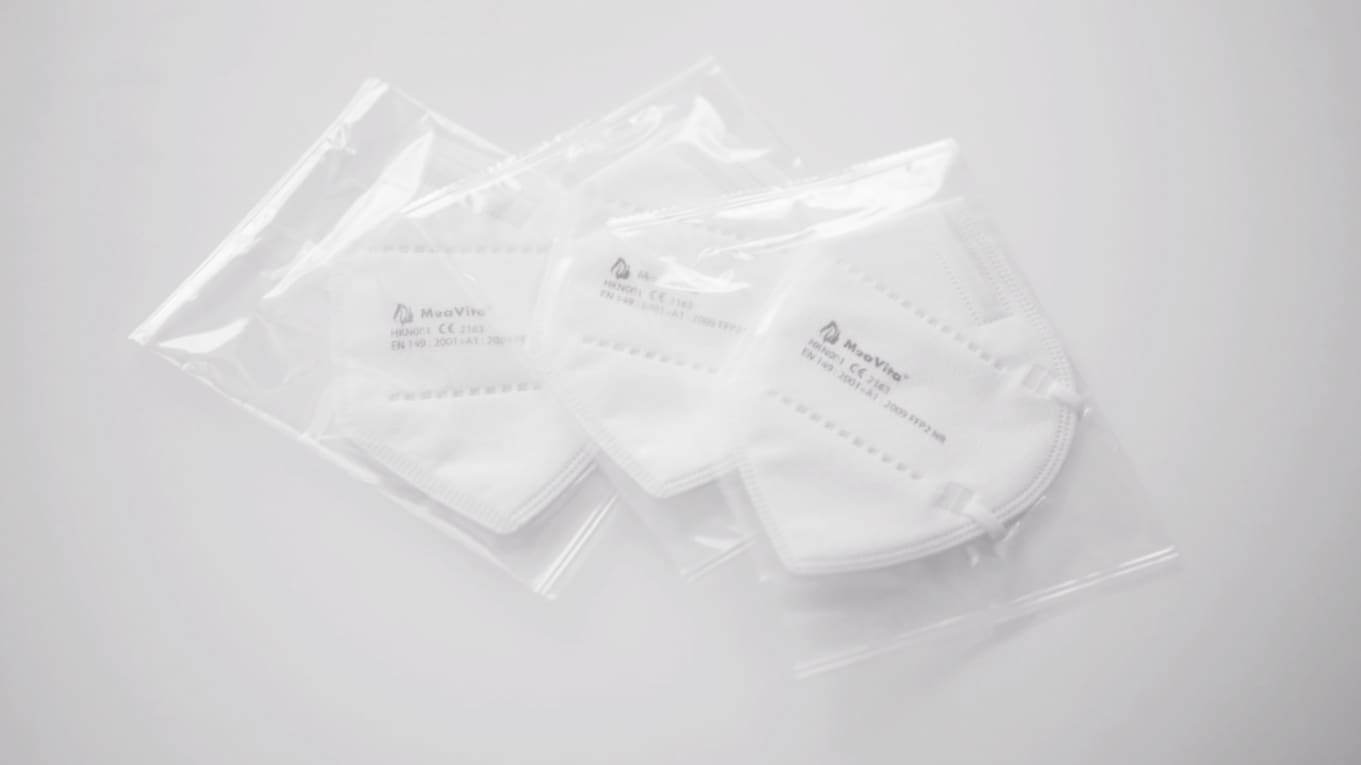 FFP2-Masks
The wearing of FFP2 protective masks is mandatory. We provide these free of charge.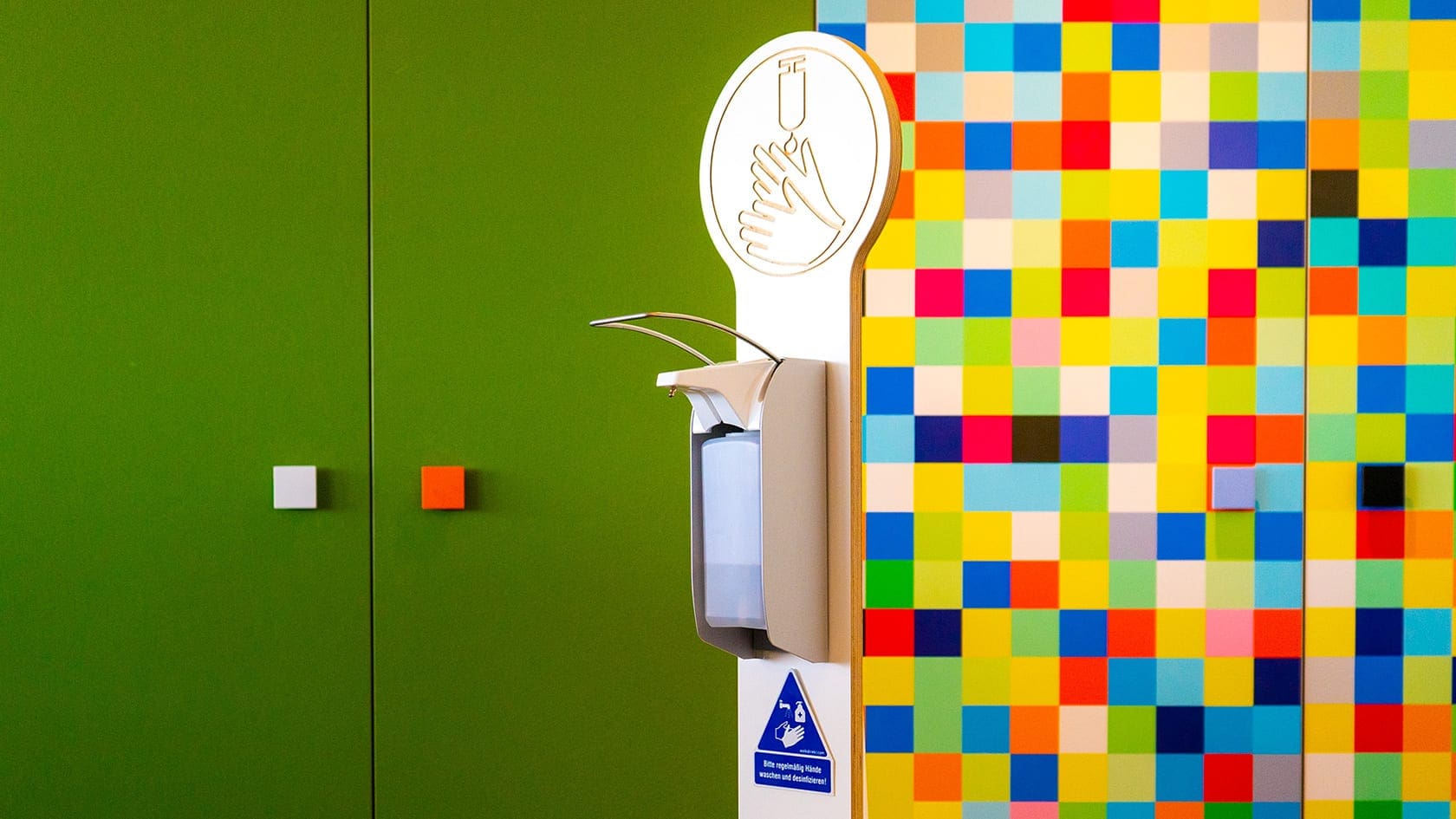 Hand disinfection
Strategically distributed automatic dispensers with disinfectant are standard with us.
Hourly air filter runtime
Liters disinfection spray
*Values refer to the period; February 2020 up to and including November 2021
Much more than pure standard
Government recommendations are our basis. But genuine hygiene is more than just a standard. It's about the interlocking of details. That's why we have taken additional measures to protect our tenants and guests in a truly comprehensive way.
Measure – Coworking, Meetings & Events, Factory
Cold fog machine for disinfection of the apartments
To protect against bacteria and viruses, we combine a non-toxic air disinfectant with a bactakleen cold fog machine. A safe and environmentally friendly method that we are one of the first companies in the region to use.
Basic cleaned and disinfected rooms receive a hygiene seal and will not be entered again before arrival. So our tenants and guests can sit back and relax.

VPLUS filter for air purification in coworking space
When you settle down to work in the coworking area of the Brucklyn, you can breathe a sigh of relief: thanks to a state-of-the-art VPLUS filter unit, we ensure clear conditions in terms of air purity in an innovative way.
The highly effective HEPA H13 filter removes 99% of airborne particles such as smoke or pollen and has antibacterial and antiviral properties.
Fever screening at the entrances of the Coworking and the Factory.
To ensure your safety, a contactless measurement of your body temperature takes place automatically when you enter the Coworking and Factory building. The fever measuring station alerts you if this exceeds a critical value.
The right offer for everyone
UPDATES BY E-MAIL FROM BRUCKYLN​
Sign up for the brucklyn.de newsletter.