Current information on the handling of COVID 19 and the hygiene concept of the Brucklyn Quarter can be found here.
Unique work-lifestyle concept for people with high demands
The right offer for everyone
News from the Brucklyn Quarter
It's great that there is a possibility to rent such premises in the region.
If you've ever walked the halls of Brucklyn Hall, you know what I'm talking about when I say, "you arrive in another world." The place gives you so many options from quiet to loud, from sitting to being active, from alone to together. Supporting is that you don't have to worry about anything except your event content and setting your break times. Super service and top support. In summary, a great place to get creative.
– Lisa Weidner, Siemens AG

Siemens AG Digital Industries Factory Automation
Probably the most innovative coworking quartier in southern Germany at the moment
The goal of T3's solutions is to make people successful in technological working environments. In order to lead its own working world into the future, T3 relies on New Work. Combined with the move to what is currently probably the most innovative coworking quartier in southern Germany, T3 is consistently continuing the change both in mindset and in terms of space. We are looking forward to all the meetings, workshops and events with our customers and partners!
For me, it was very impressive to see how positively the ambience of Brucklyn Hall impacted the creativity and collaboration of our employees.
The resulting prototypes clearly met expectations; our teams were also able to impress in the Group's own competition with international rivals.
– Carsten Haferkamp, Framatome GmbH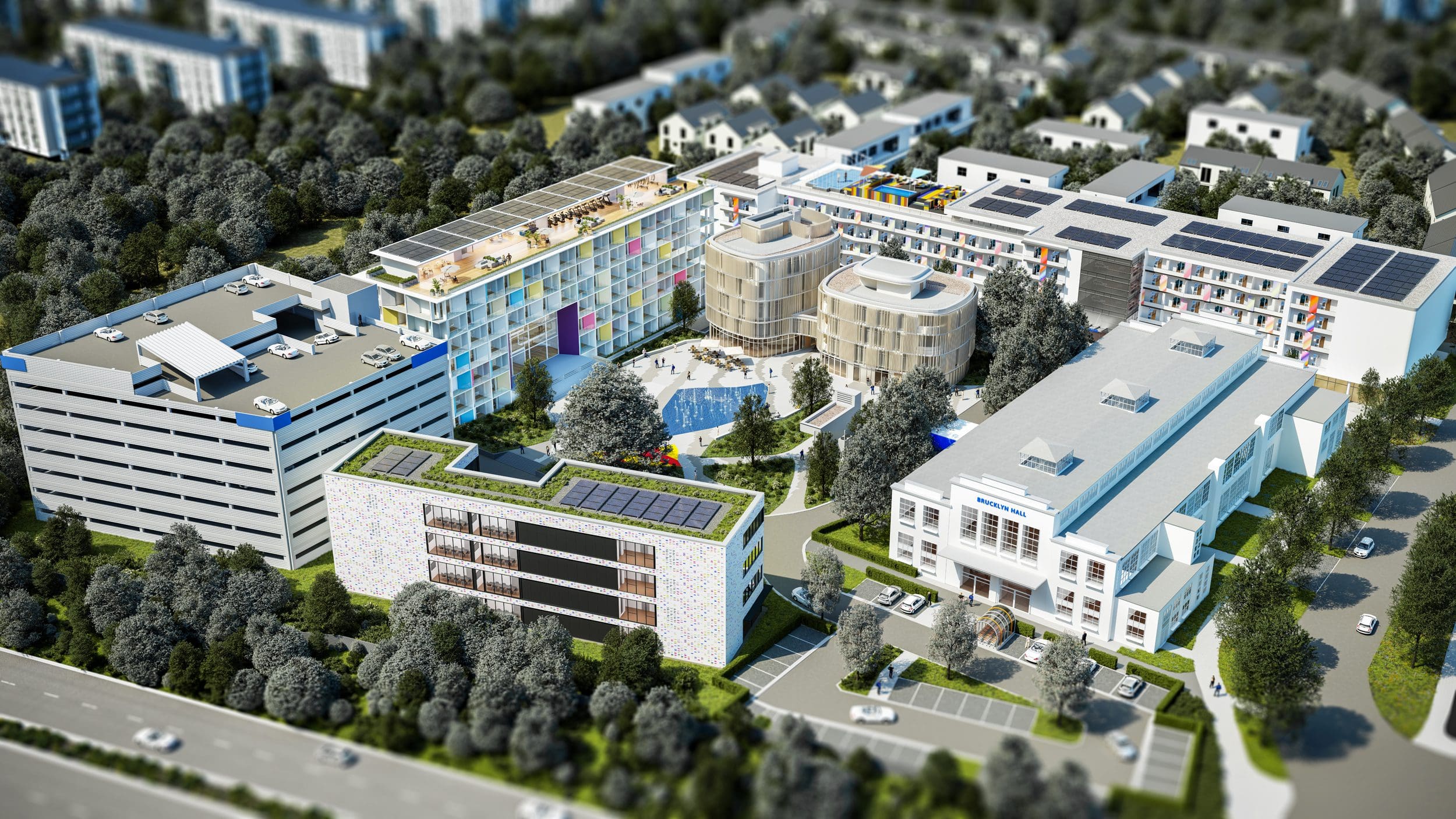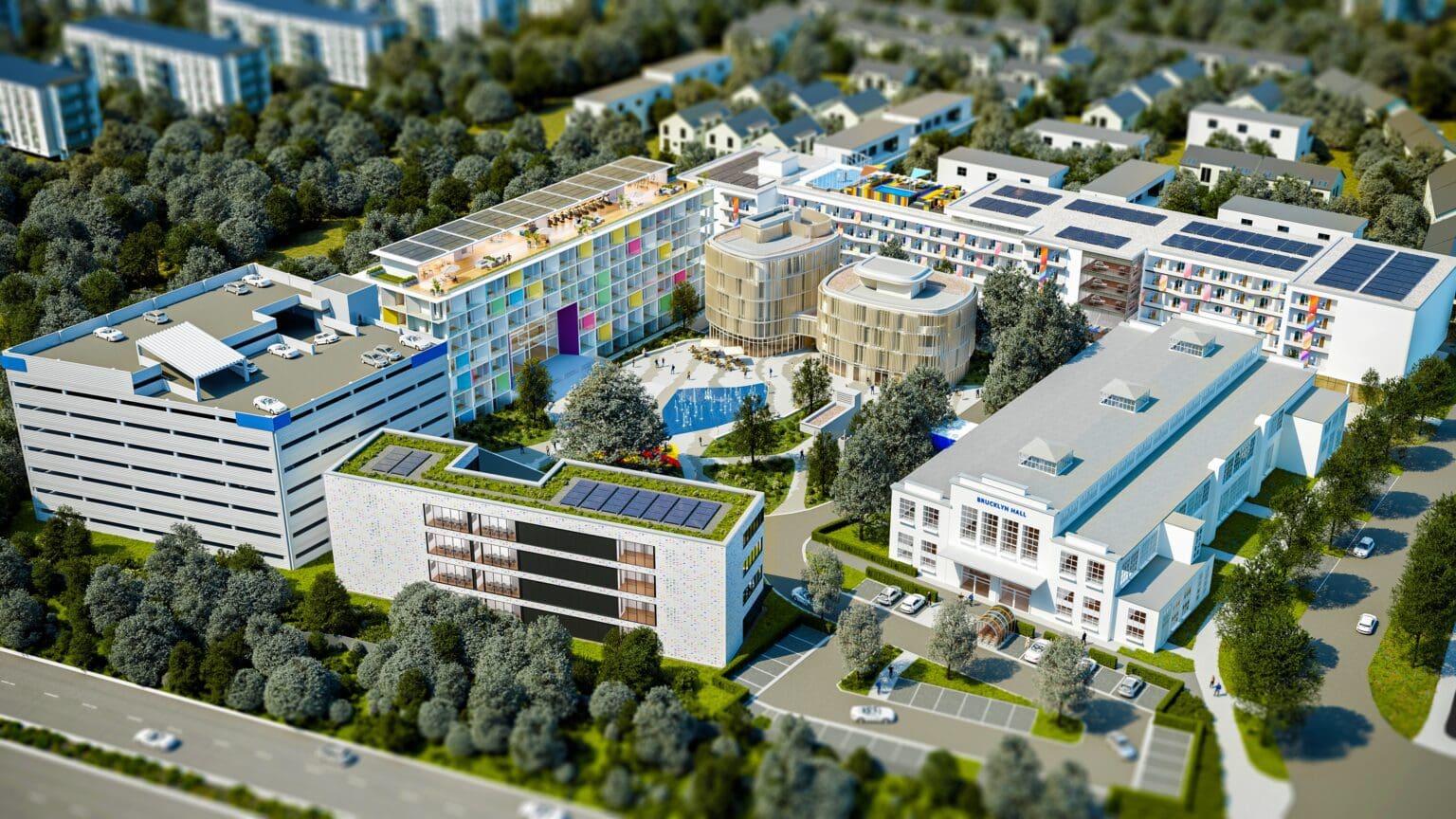 With the BRUCKLYN quartier in the Erlangen-Bruck district, a new, unique work-lifestyle concept has been realized. For people who make high demands on themselves and also on their life, living and work. This includes inspiring living, working and community spaces in premium quality and good design, a high service level of accompanying services for private life and on-the-job, a high degree of networking among each other, short distances and flexible mobility. And of course a serious sustainability concept.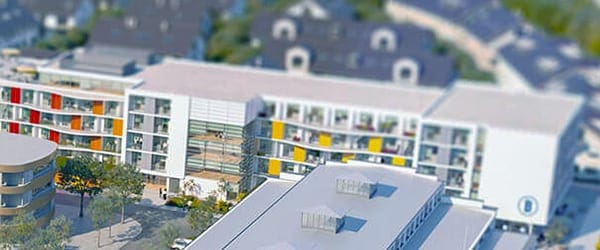 Apartments
› 303 apartments
› Roof terrace with pool
› Sauna
› Fitness Studio
› Cinema
› Outdoor Gym
› Underground parking for tenants
› Brucks - Delicacies for every taste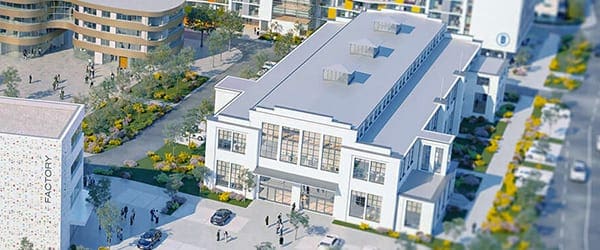 Coworking
› Flexible workstations
› Community Spaces
› Conference and event spaces
› Organic food market Tegut

› Learn More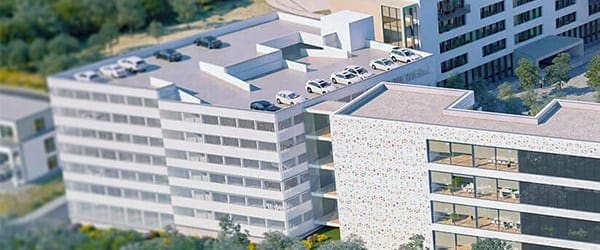 Parking garage
› Fixed pitches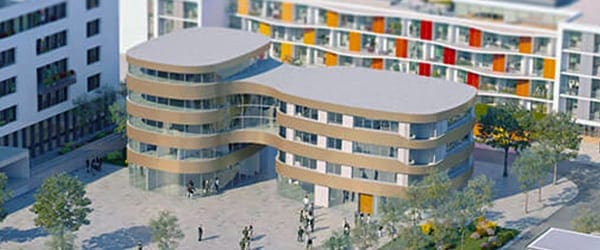 Living
Office space in the center of the quarter

Restaurant on the first floor: Completion Q1 2023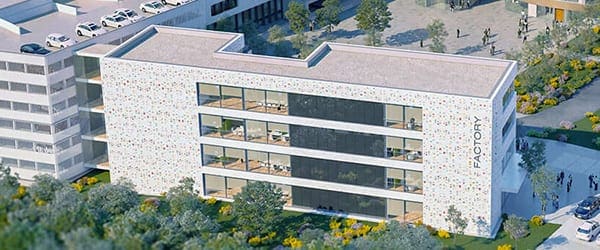 Factory
Conference center with a flexible room system

› Learn more

Office and utility space:
Completion Q1 2023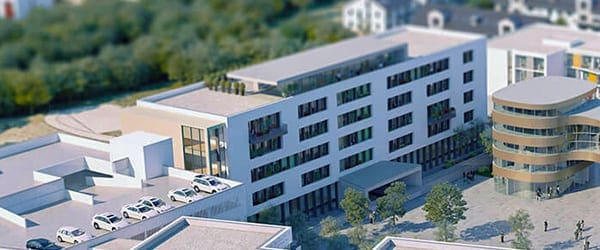 Lifestyle
› Apartments › Medical center Completion Q4 2023
Business and scientific location
Erlangen - growing business and science location
As a patent metropolis, Erlangen attracts national and international inventive minds. The Friedrich Alexander University, which was awarded second place for innovation in the Reuters ranking, attracts aspiring students. Many innovative ideas are created here that lead to companies and startups. Furthermore, many young professionals and temporary workers and consultants work for the big players Siemens, Adidas, Puma, Schaeffler or Areva in the surrounding area.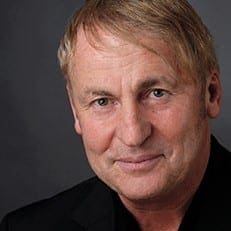 Our tenants place the highest demands on themselves and likewise on their living, life and work. For this innovative, environmentally conscious, networked work and lifestyle concept, we make our premium offers at highly attractive science and business locations. This forward-looking real estate concept has proven itself over many years and is further optimized with each project.
Jürgen Jost
Founder and CEO
Jost Unternehmensgruppe
The declared goal for the Brucklyn Quartier is to offer our residents maximum comfort – with minimal energy consumption. To this end, forward-looking energy generation systems are used that interact in a sector-coupled overall energy concept and ensure minimal CO2 emissions.
The highlight of the sustainability-based energy supply in the Brucklyn Quartier is an intelligent control system that is able to recognize consumption habits in connection with certain times of day. This makes it possible to provide appropriate resources such as hot water as needed, avoid unnecessary oversupply, and significantly reduce energy costs.
Via the integrated smart home system, the residents of the quartier can additionally adapt all technical and room climate functions to their personal needs in a convenient manner.
Thanks to its well thought-out and coordinated energy concept, the Brucklyn Quartier succeeds in combining sustainability, comfort and efficiency in a unique way.
UPDATES BY E-MAIL FROM BRUCKYLN​
Sign up for the brucklyn.de newsletter.