Intelligent buildings equipped with the latest and smartest technologies in the world. The networking of various energy systems, which can be expanded at any time, ensures the perfect interplay of sustainable energy generation, energy storage and distribution.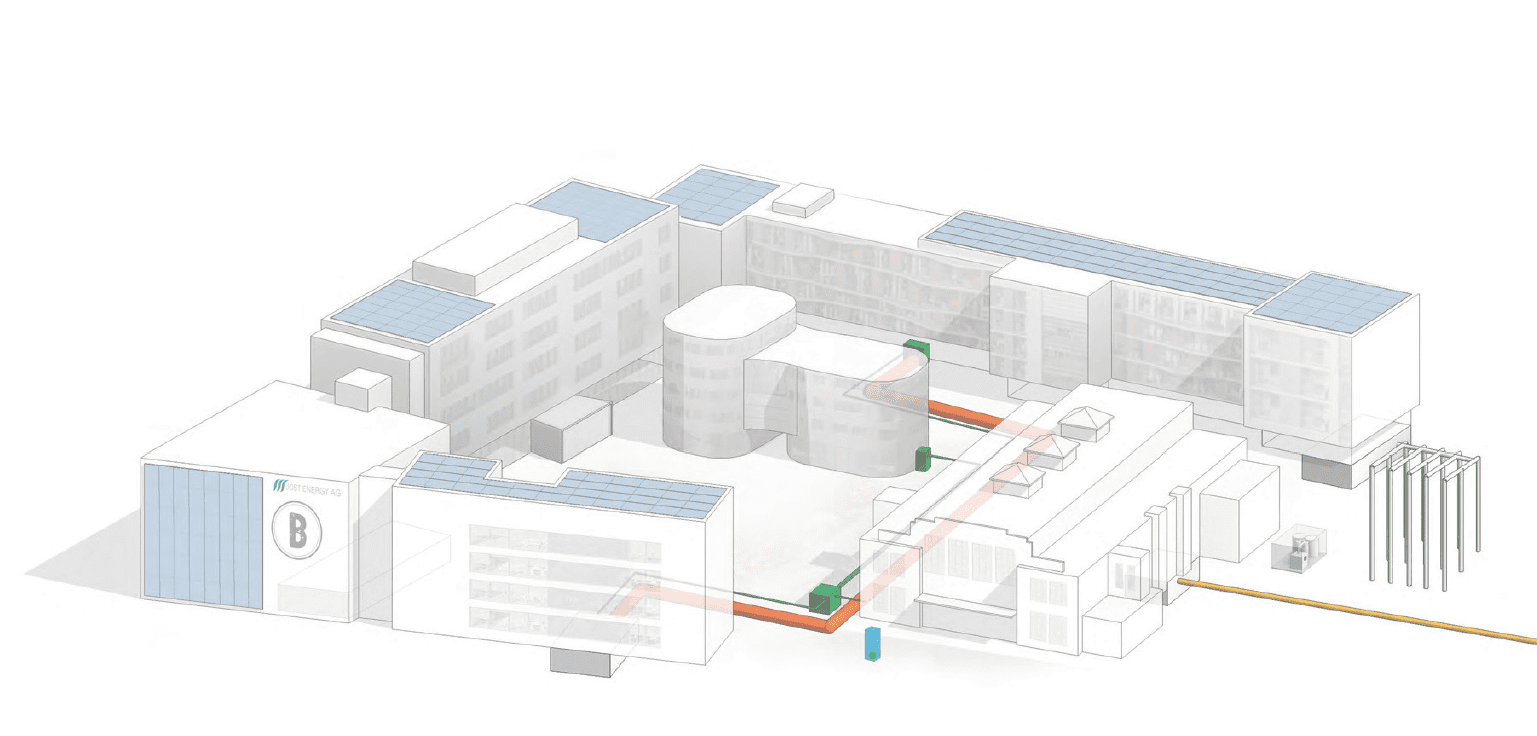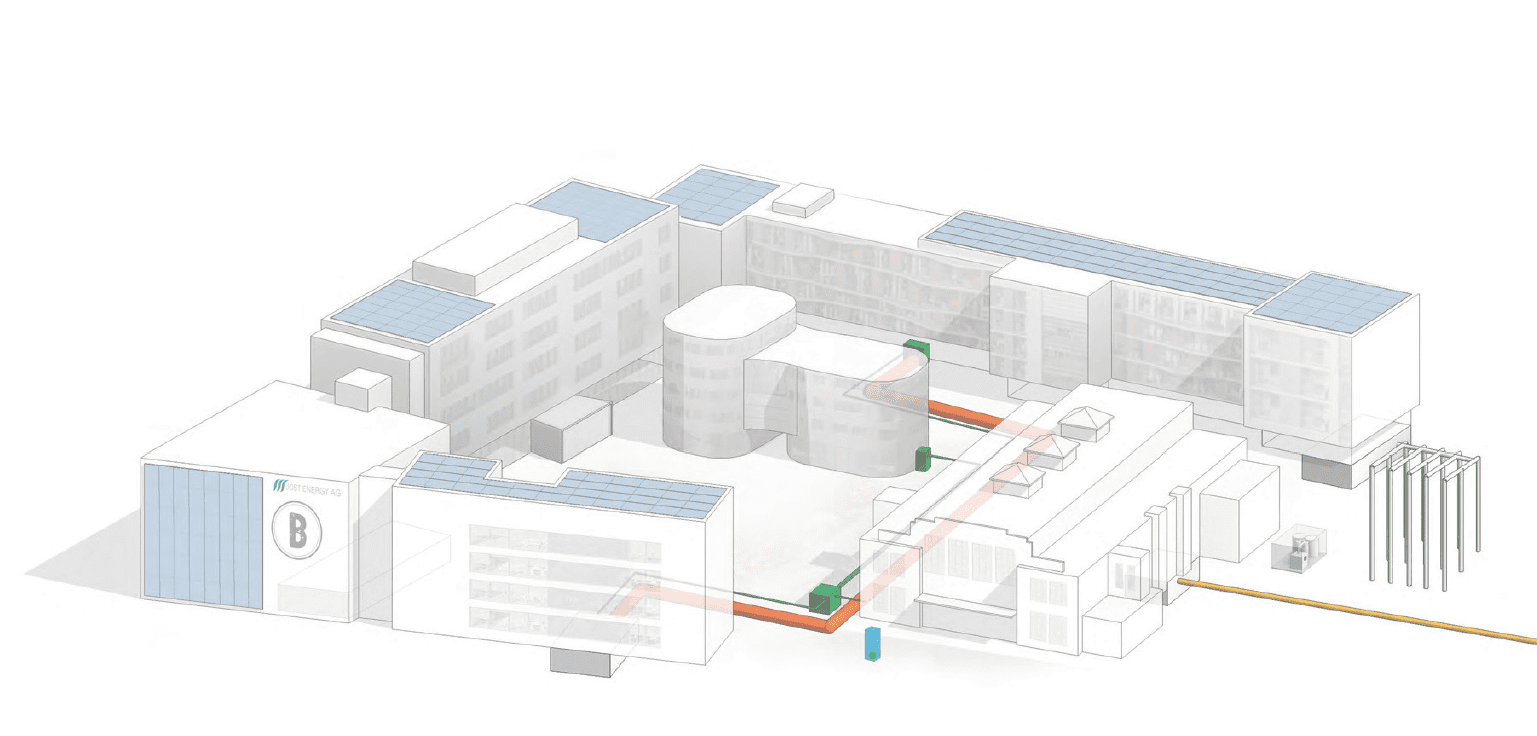 Smart. Multi­functional. Sustainable.
Renewable energy sources are to account for at least 80% of the electricity supply in Germany by 2045. A unique energy concept has therefore been developed for the Brucklyn site that already achieves this goal. We are saving energy in a residential concept with foresight and quality of life.
The site is virtually CO²-neutral and energy is generated via an intelligent combination of heating, cooling and electricity. The potential of combined heat and power plants, geothermal energy, heat pumps and photovoltaics is utilized.
Electromobility is also integrated into the sector-coupled overall energy concept of the district. All systems are controlled via an intelligent energy management system.
Houses built to the KfW 40 standard require only 40% of the energy compared to the legally prescribed EnEV level. A KfW Efficiency House 40 therefore requires 60% less primary energy per year. To achieve this, new buildings built to this standard have significantly higher basement, exterior wall and roof insulation. Three-pane thermal insulation glazing in highly insulated frames further minimizes heat loss. The heat exchanger in the ventilation system can recover 85% of the ventilation heat. In addition to far-reaching energy savings, these measures result in a very comfortable indoor climate.
Effective room air conditioning
with concrete core activation
Concrete core activation is an innovative method for cooling and heating buildings and is therefore increasingly being integrated into modern architecture. Prefabricated pipe systems are integrated into the concrete ceilings. Water circulates in this pipe register which, depending on the temperature, absorbs heat from the ceiling and thus cools or releases heat to the ceiling and heats accordingly. Activating the ceiling construction results in a large storage effect. The large energy-transferring surface creates a very pleasant room climate.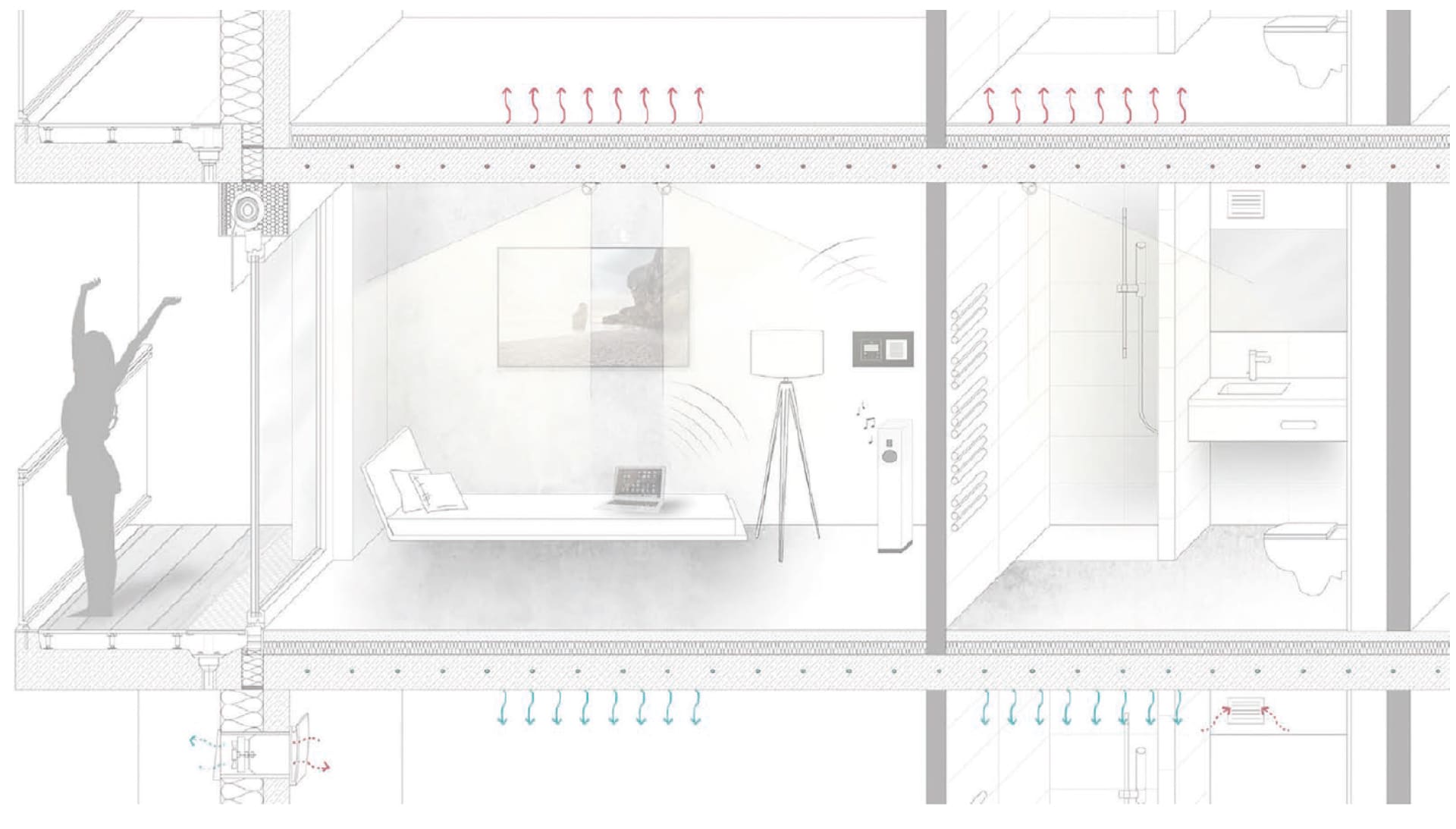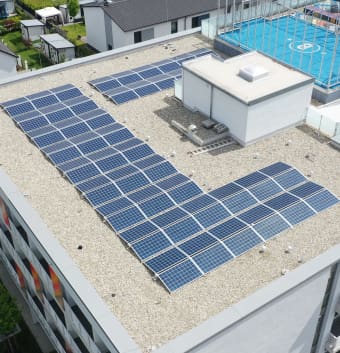 Maximum efficiency through solar energy
Photovoltaic systems generate electricity from solar energy – an environmentally friendly way of generating energy that, in combination with electricity storage systems, is forward-looking. The Brucklyn Quartier combines precisely these two aspects for optimal and cost-effective energy management. On sunny days, the entire electricity requirement can be covered. Surpluses are fed into batteries and a hydrogen storage unit and can be used at night and on cloudy days. If that's not a sunny outlook.
Energy center of the Brucklyn Quarter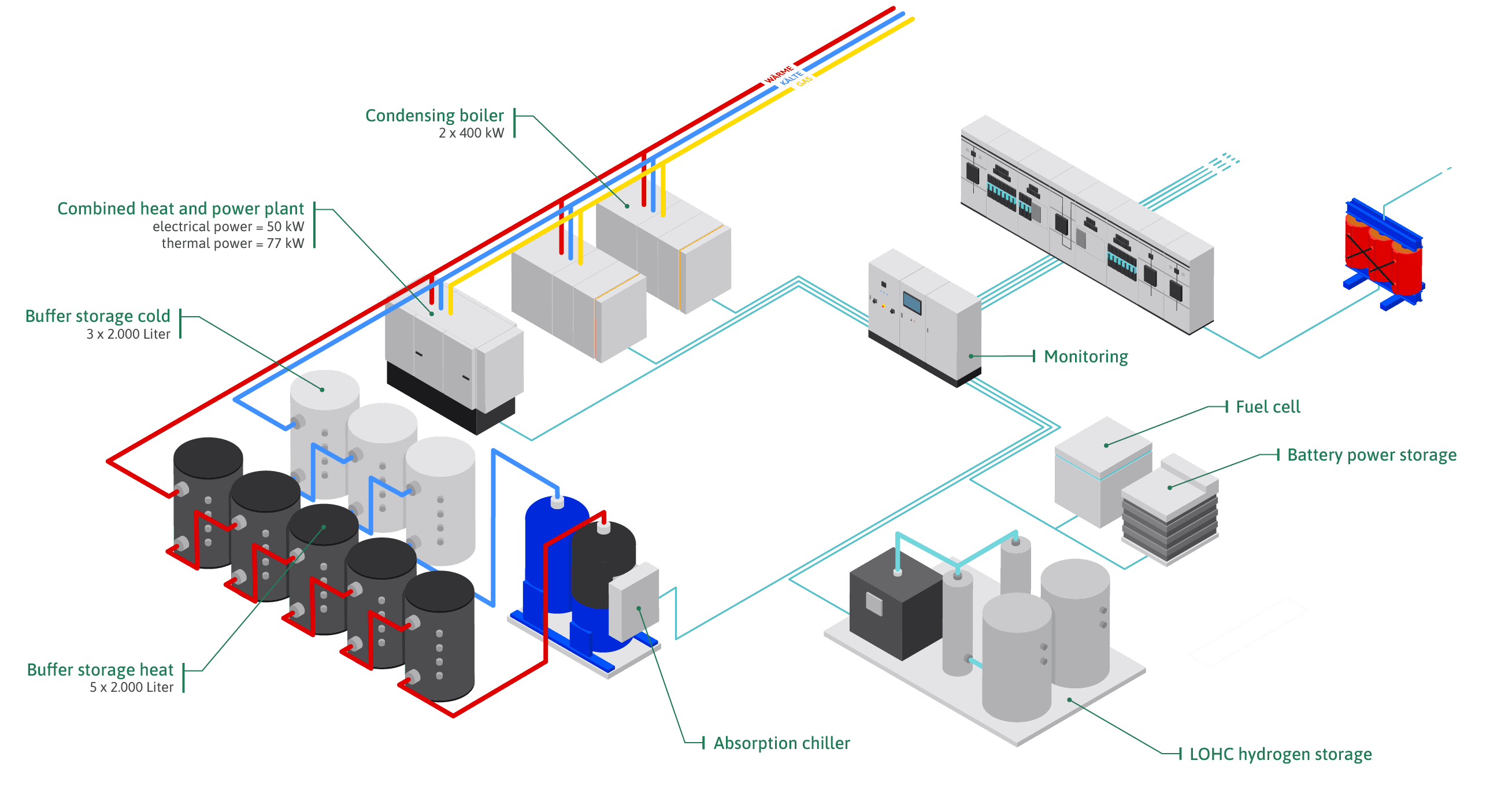 Combined heat and power plant
What is a combined heat and power unit?
A combined heat and power plant, or CHP for short, is a compact power plant that generates electricity and simultaneously makes the resulting heat available for heating. CHP units have a high overall efficiency due to the use of waste heat from electricity generation – especially if this is used locally. This is the case in the Brucklyn Quarter. Several state-of-the-art CHP units are used here, which supply all the associated residential and office buildings.
Each of these CHP units is characterized by an efficiency of approx. 140 %. The primary energy gain of 40 % is the basis for the high-quality electricity production. The heat from the CHP units can also be used for cooling by the corresponding absorption chiller. The CHP units in the Brucklyn Quarter can also be operated with hydrogen, making them even more sustainable. Hydrogen is used here to store electricity with a high energy density. The integration of the hydrogen storage system into the building energy concept of the Brucklyn Quarter makes the overall system particularly efficient.
Hydrogen storage with expertise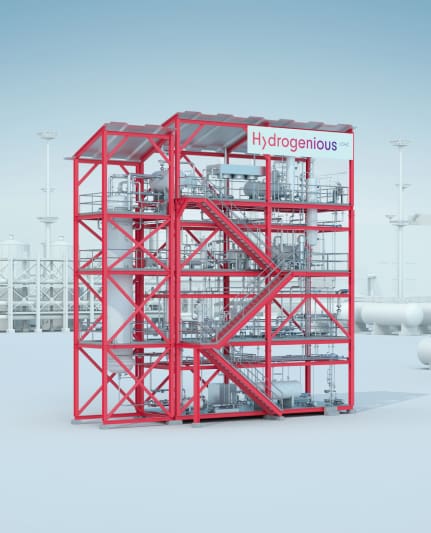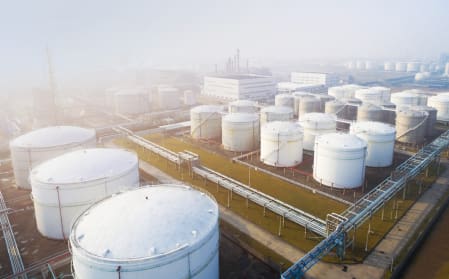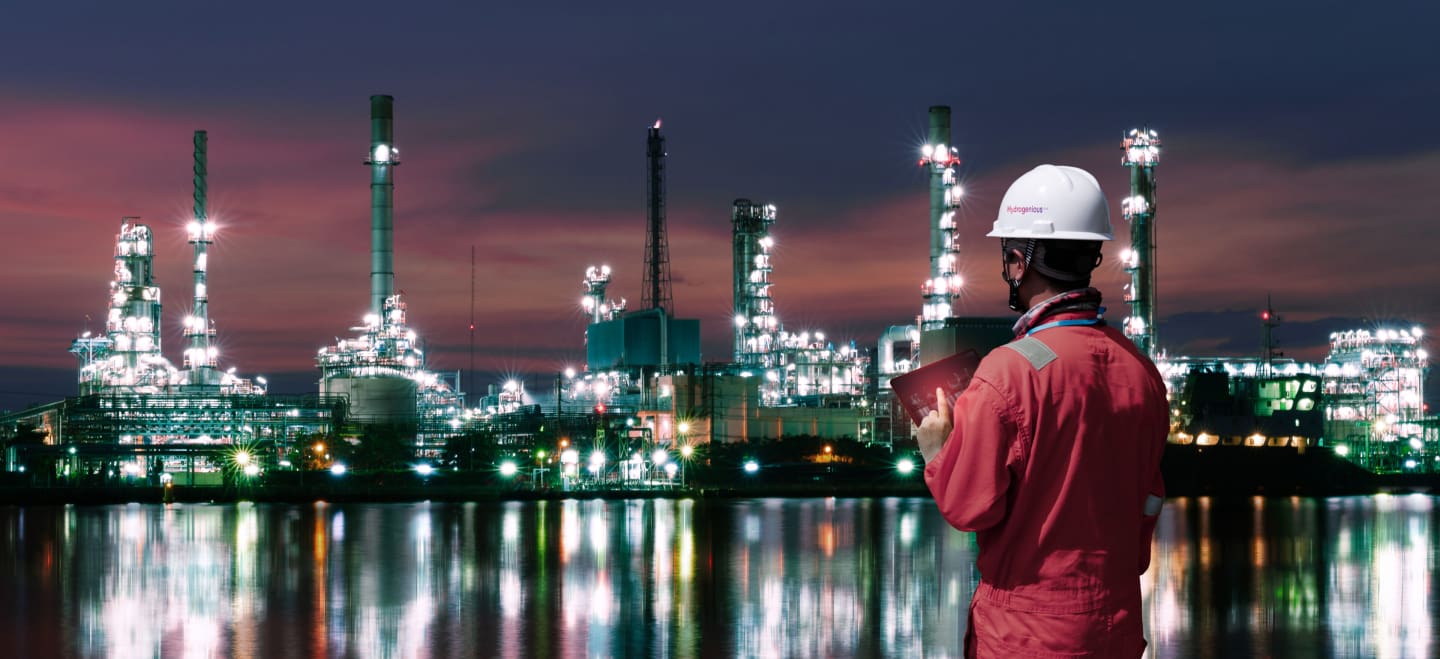 Hydrogenious, a leader in the development of efficient hydrogen storage solutions, is one of the companies based in our coworking space. With their expertise in hydrogen storage, they are helping us to drive forward environmentally friendly energy supply. Their innovations enable the safe and cost-effective storage of hydrogen, which is crucial to making the best use of renewable energy.
Use of geothermal energy in the Brucklyn Quarter
The earth has great energy potential for heating and cooling. To harness this potential, 24 geothermal probes were drilled 80 meters deep into the ground beneath the Brucklyn Quarter. In winter, heat is extracted from the ground using a heat pump; in summer, cooling energy is then available without any further energy input. In this way, the ground becomes a huge store for heat and cold.
A load of environmental protection
The future is rolling in Erlangen's Brucklyn Quartier: Parking spaces with integrated electric charging stations are available in the underground garage of the apartment building and the Quartier parking garage. The chargers have two type 2 sockets and transmit up to 22 kW per connection. If that's not an invitation to charge up.
Green. Sustainable. Innovative.
In collaboration with
Jost Energy AG
We are working closely with Jost Energy AG to implement the ambitious energy concept in the Brucklyn Quarter. As an expert in sustainable energy systems, Jost Energy AG is playing a key role in the development and implementation of the innovative energy concept. Together, we are setting new standards for sustainable energy supply, actively contributing to the energy transition and shaping a green future in the Brucklyn Quarter.
Detailed information in one document
Detailed brochure about the Brucklyn Apartments as a green complex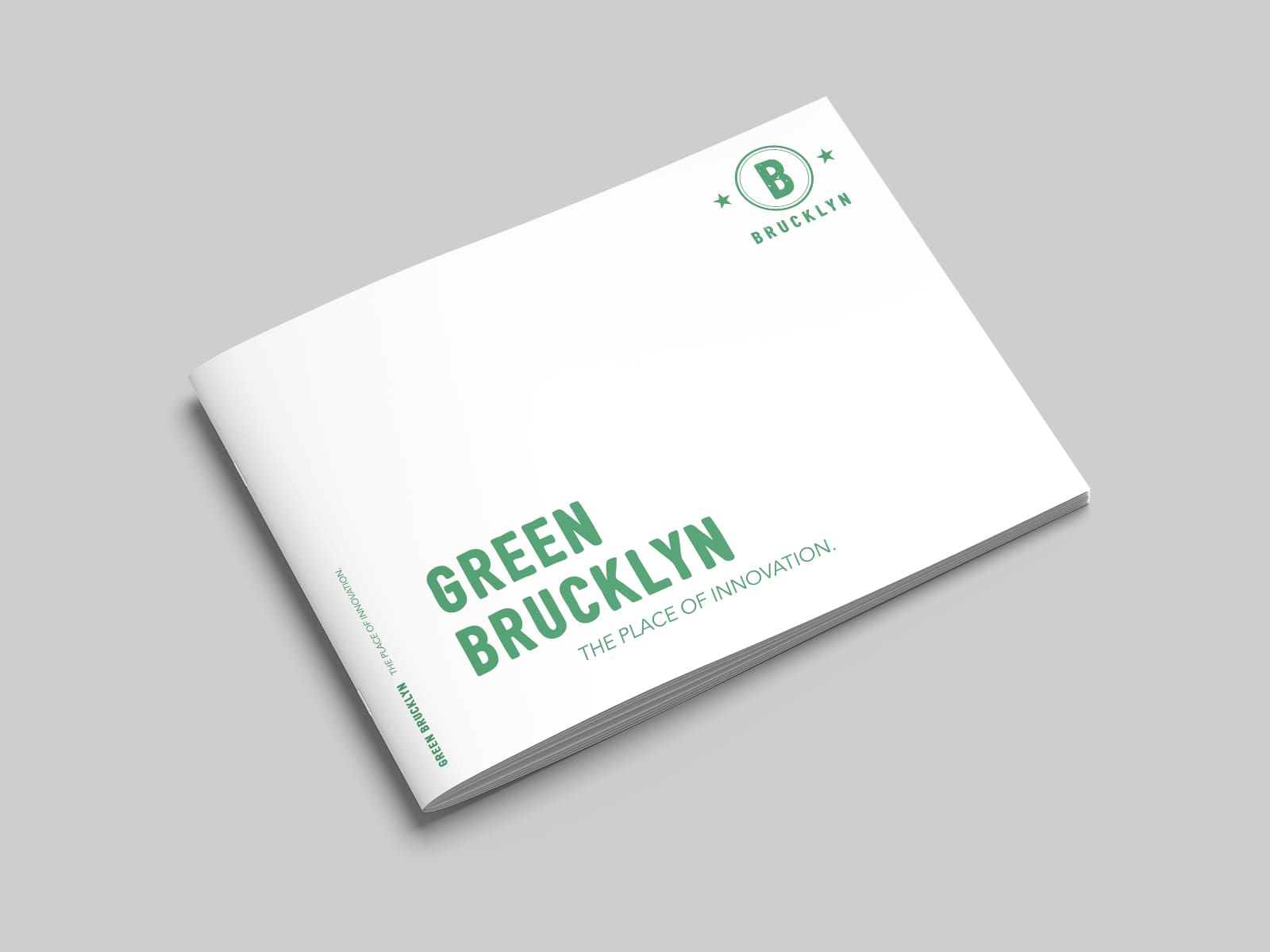 Detailed brochure on the sustainability concept of the Brucklyn Quarter
Further services from our quarter