Spring is approaching – and with it comes growing confidence that the end of the pandemic is within reach. We don't know how much longer it will take. But we do know that we are ready today!
The next events are already being planned. And we would be delighted if your event, workshop or congress also takes place with us at the Brucklyn.
Thanks to a comprehensive hygiene concept, a wonderful amount of free space and the latest multi-room conference technology, we offer our guests a safe business and meeting environment that has been awarded the B-A-D seal "Occupational Health and Safety Standard Covid-19".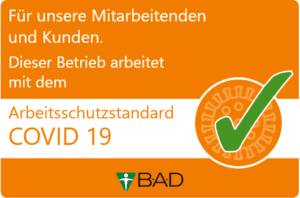 It is our pure pleasure to perform clean work
We not only have spacious premises in which the minimum distance becomes a mere formality; but also disinfection stations with automatic dispensers, fresh air sensors, antivirus filters and Plexiglas partitions, as well as an (almost) inexhaustible reservoir of free FFP2 protective masks.
All surfaces, fittings and door handles are also disinfected 3 times a day.
We turn your function into an event
The digital PMO Day and PM Forum recently took place at the Brucklyn. With live streams (in 4K) from different rooms and our own stage on our spacious show staircase. Expert presentations were broadcast, participants were able to take advantage of a wide range of networking opportunities and exchange ideas with sponsors and partners.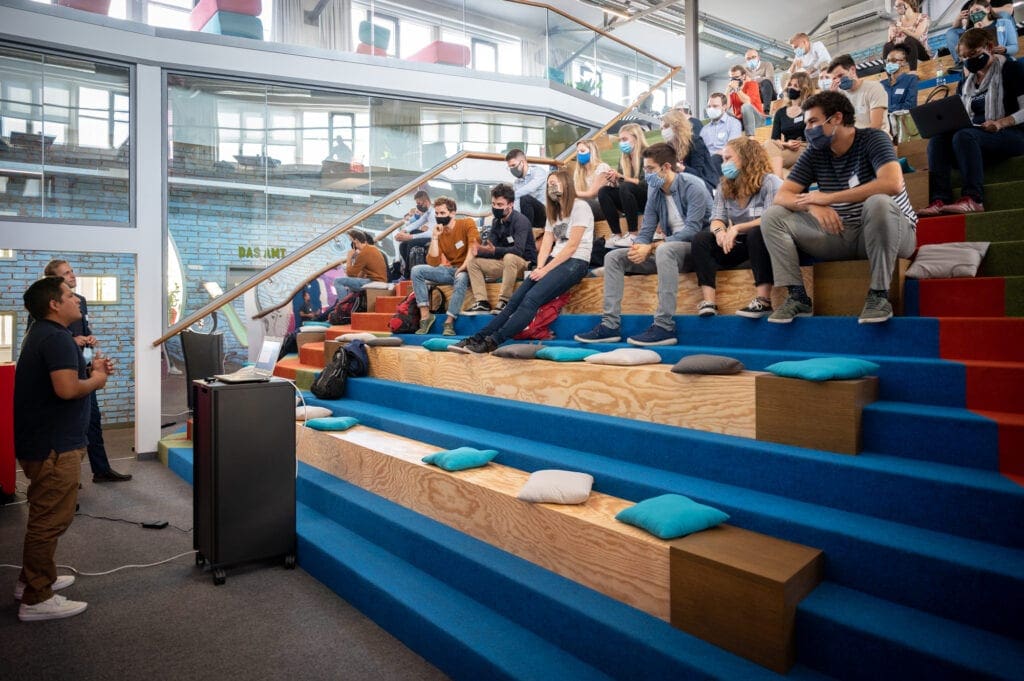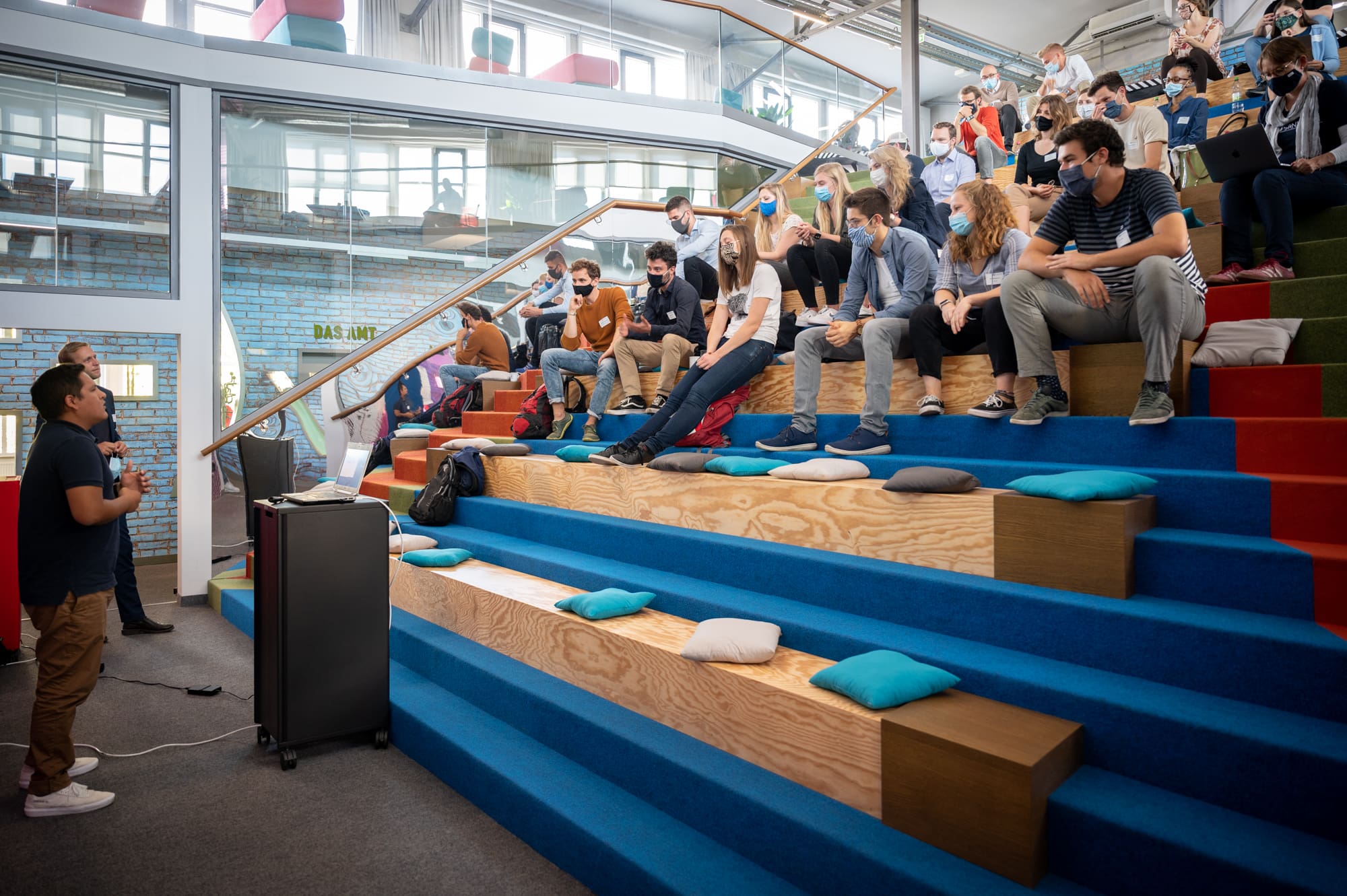 The FAU Sandbox concept was also realized, with eleven start-ups presenting their entrepreneurial ideas for the future. And this in times of Corona? That's for sure. Because we are making sure that Covid-19 can stay at home.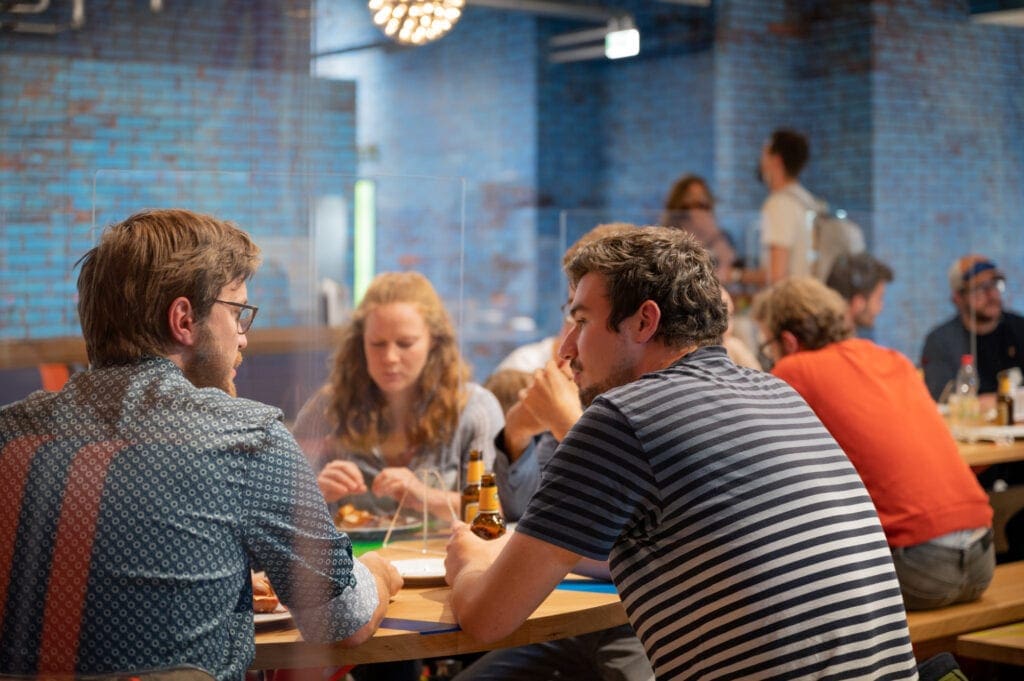 Whether it's a conference or a meeting, a workshop, a conference or a trade congress – there's no reason to let it get you down. On the contrary, there are plenty of good reasons at the Brucklyn to ensure that your event, too, will be a success. Within the framework of an innovative event concept. And with the clear signal to all involved … that every crisis turns into an opportunity.
Just get in touch with us! We are always at the start for you.